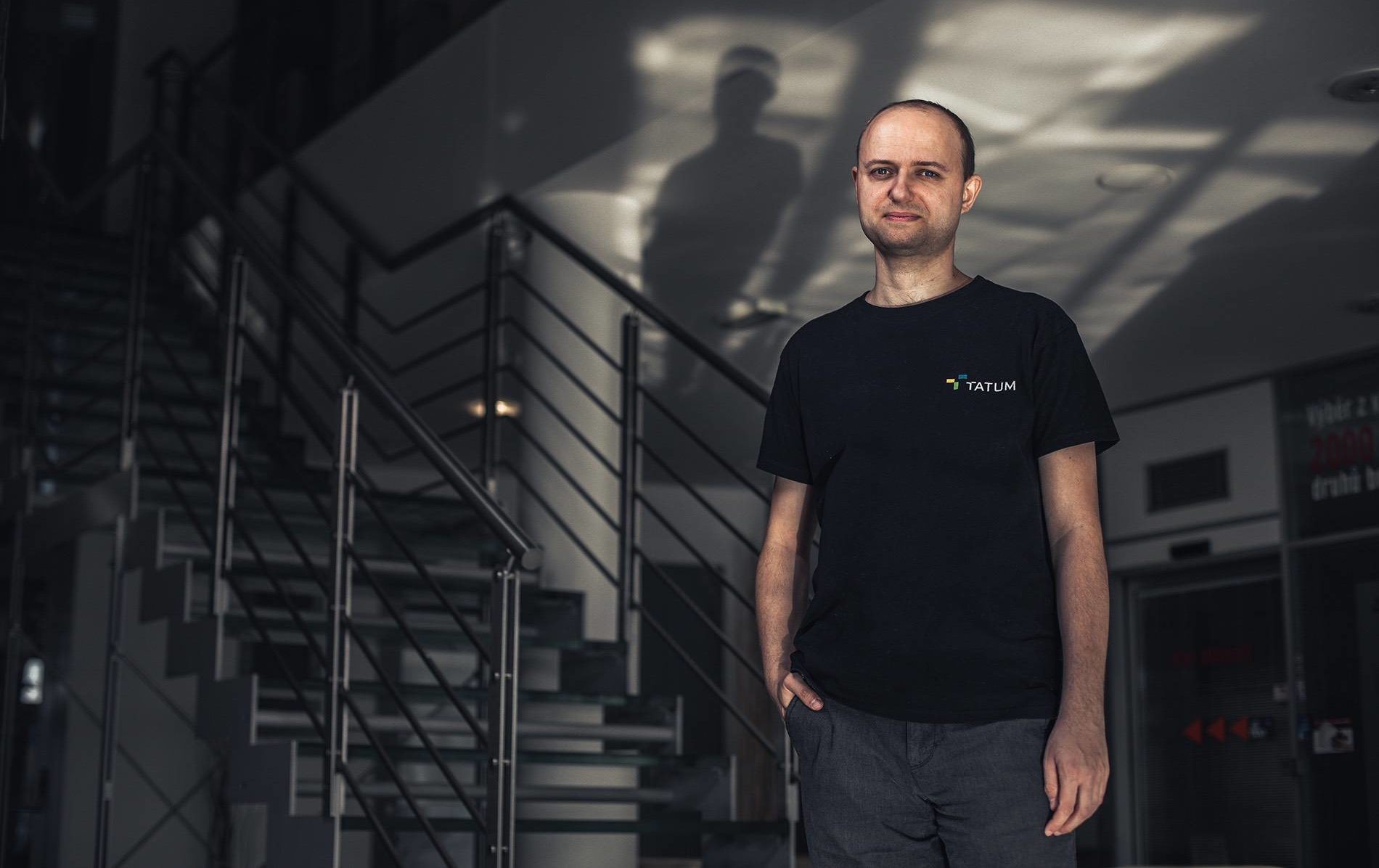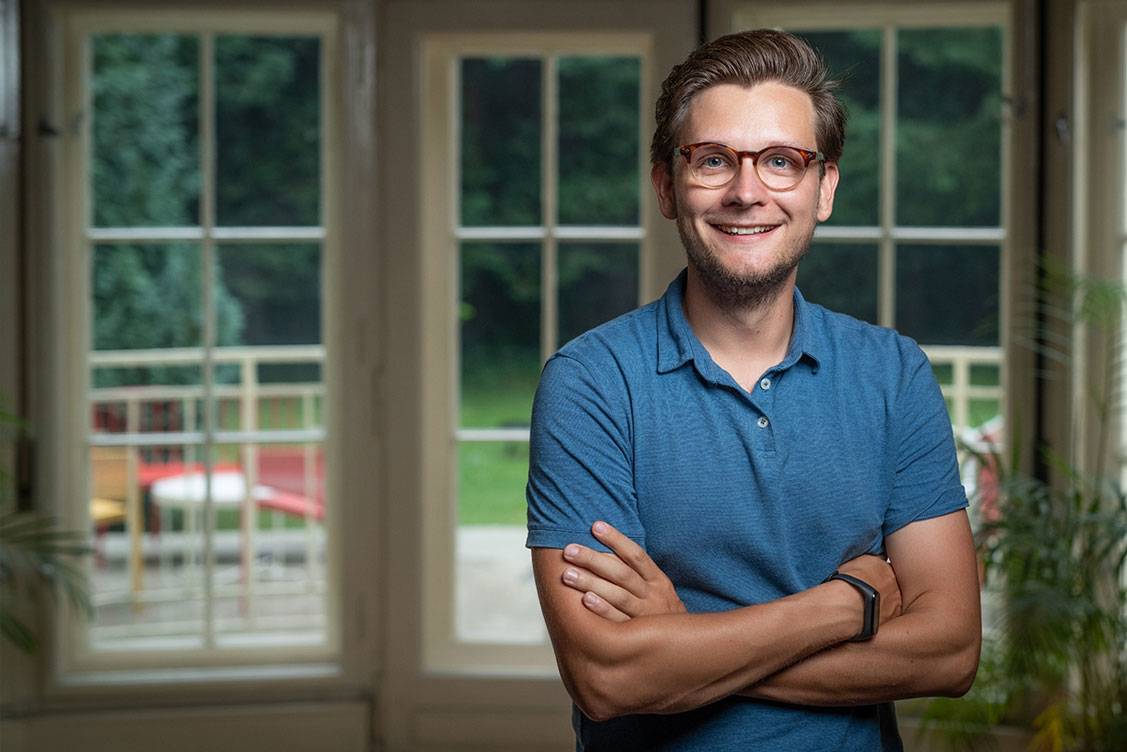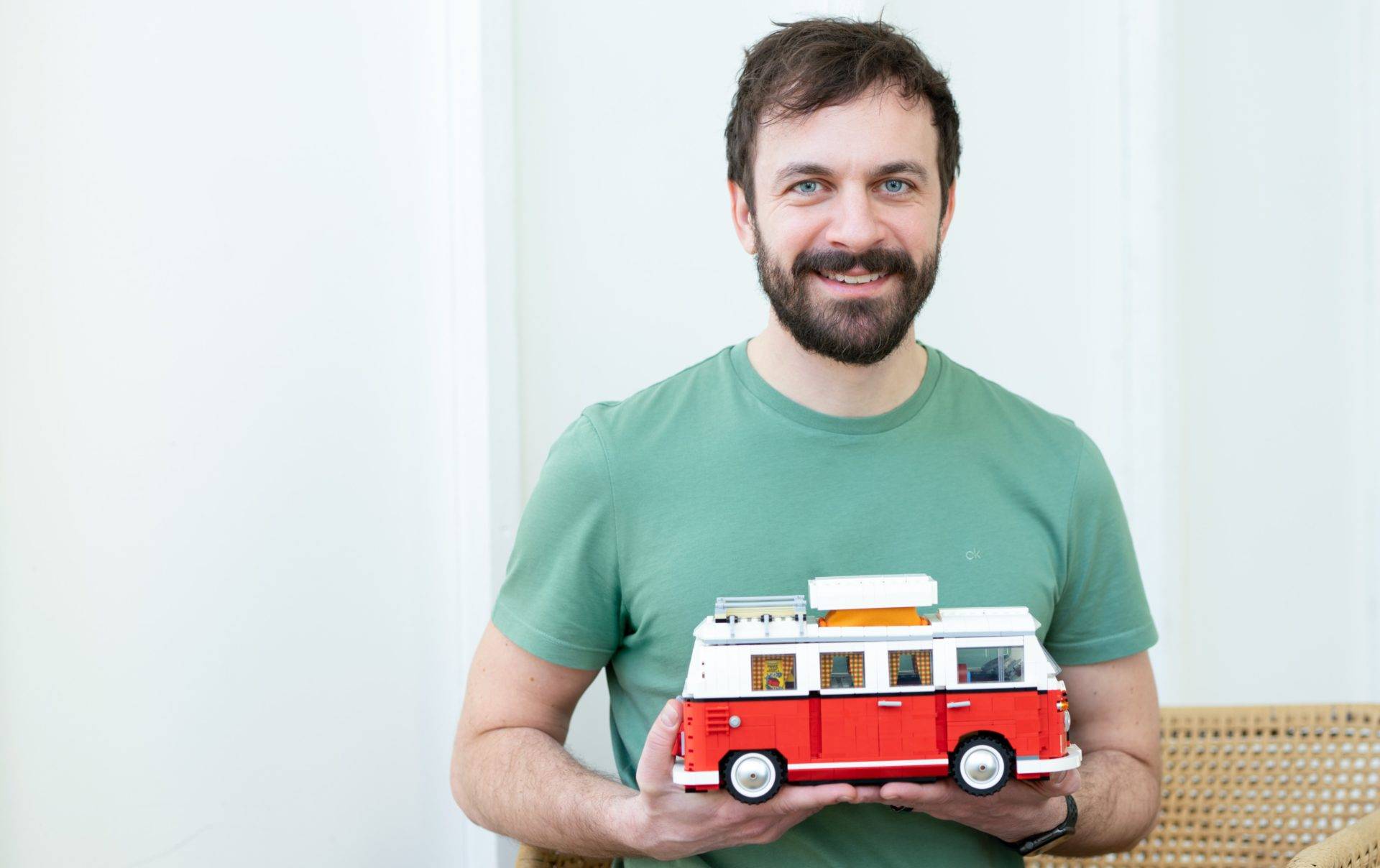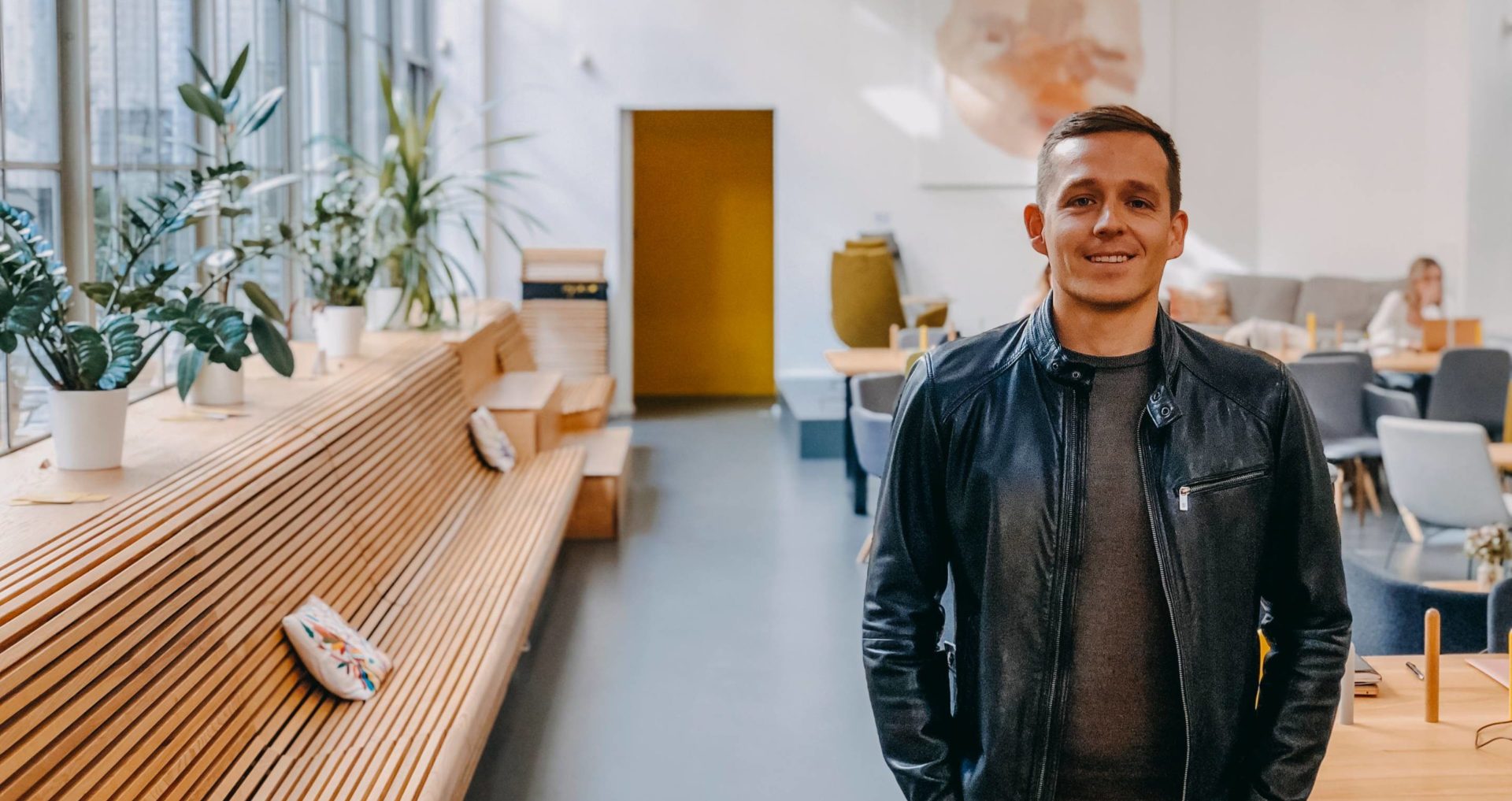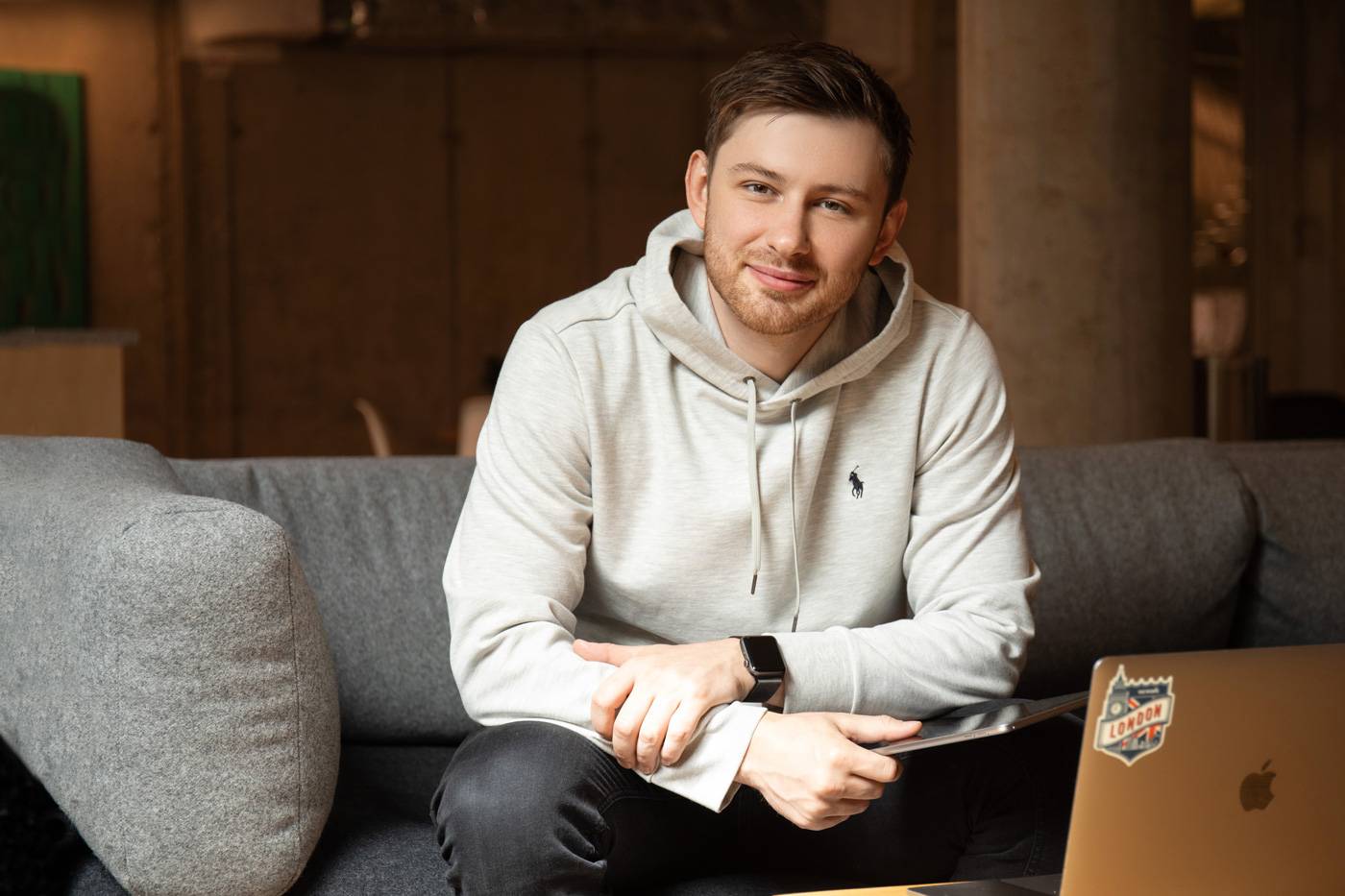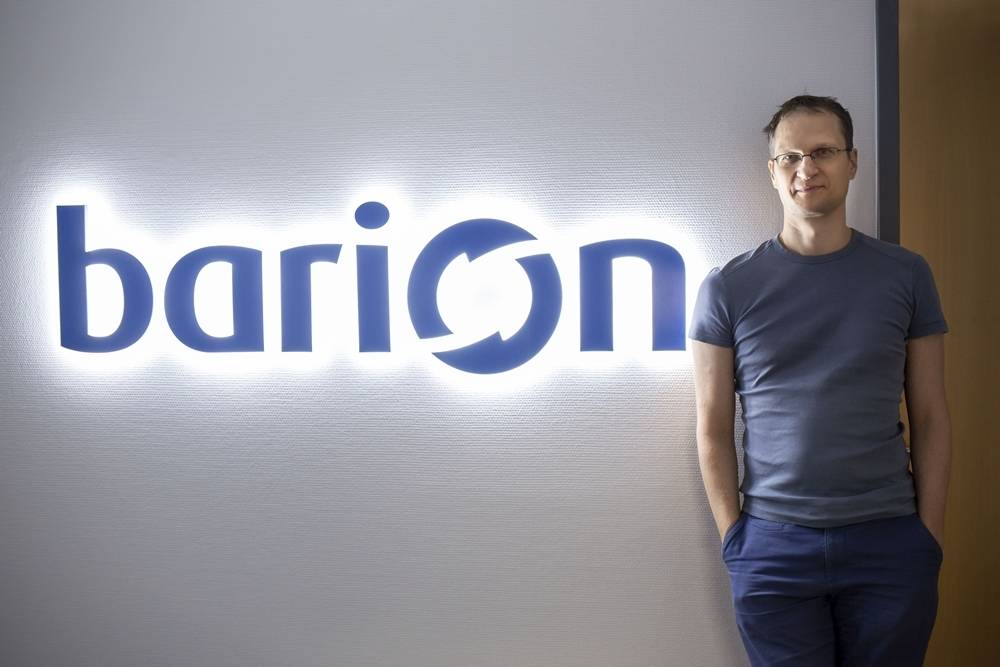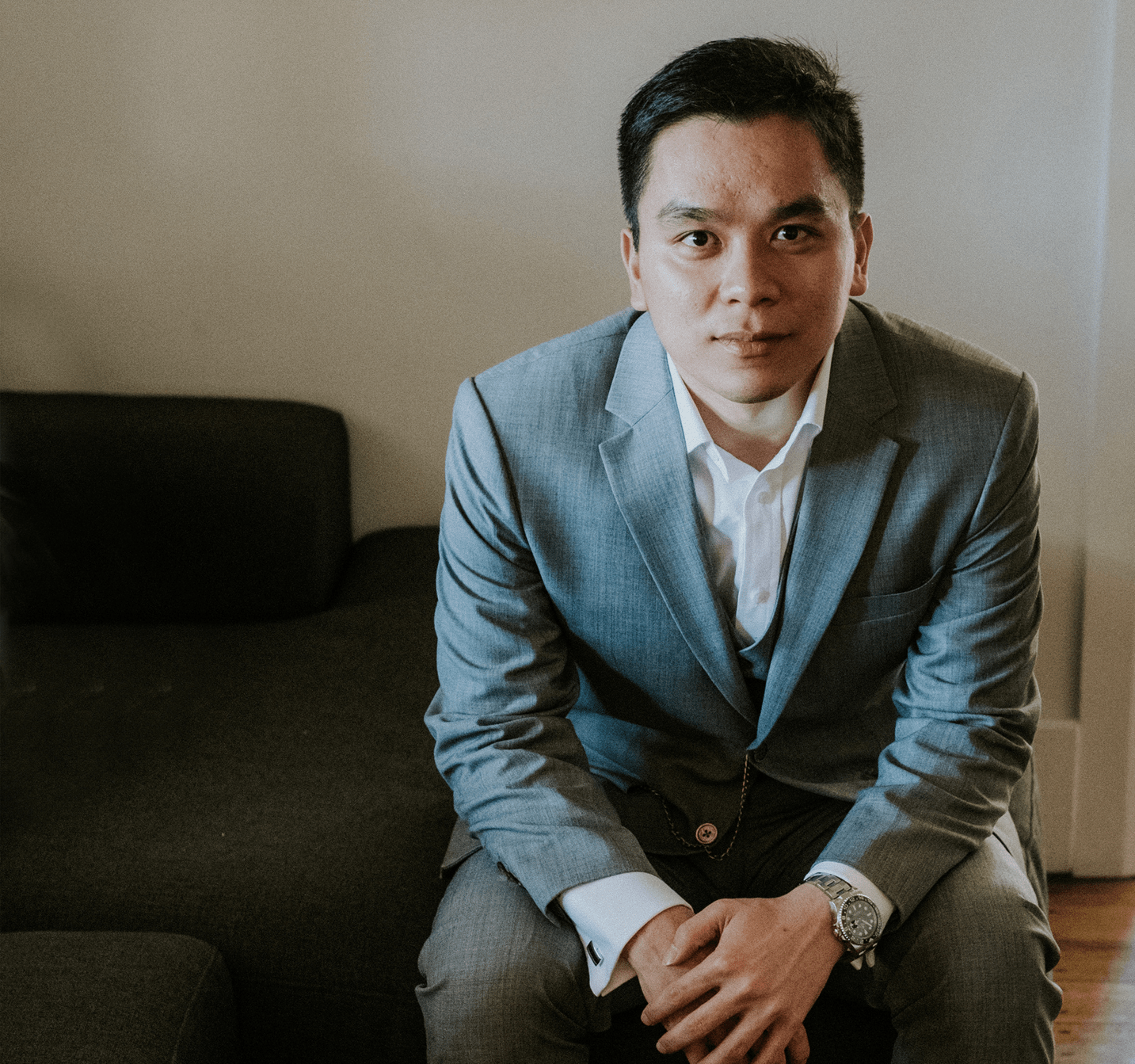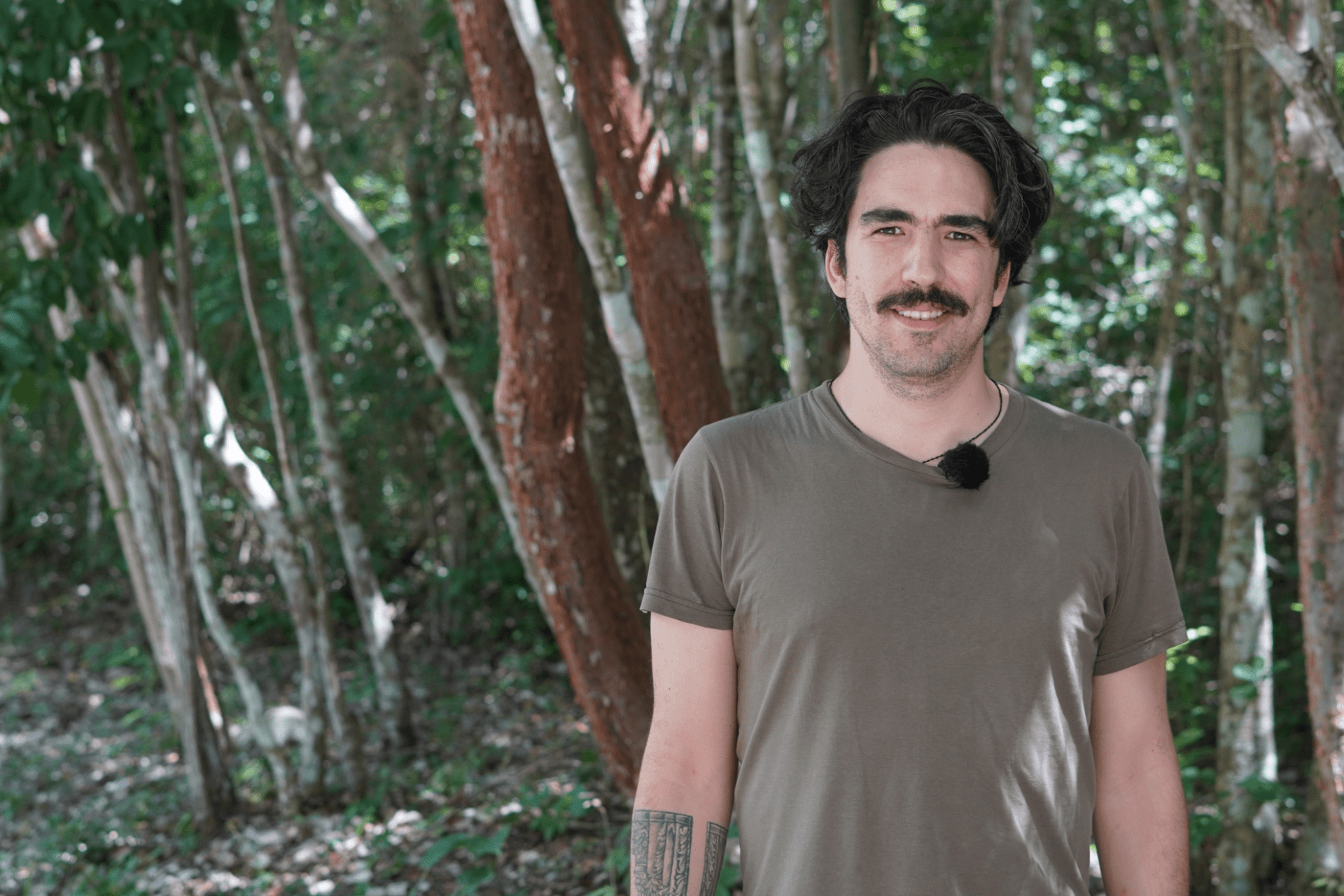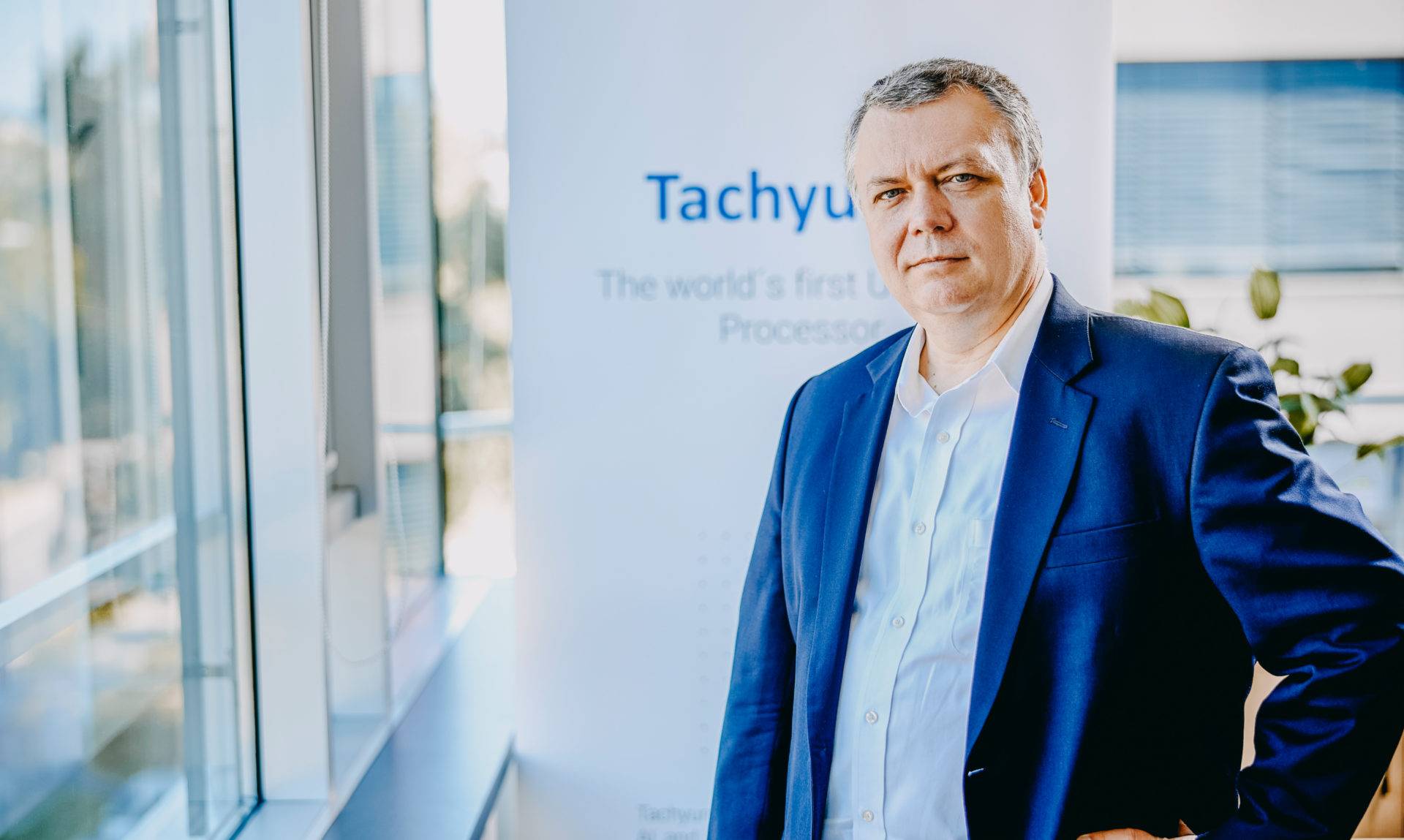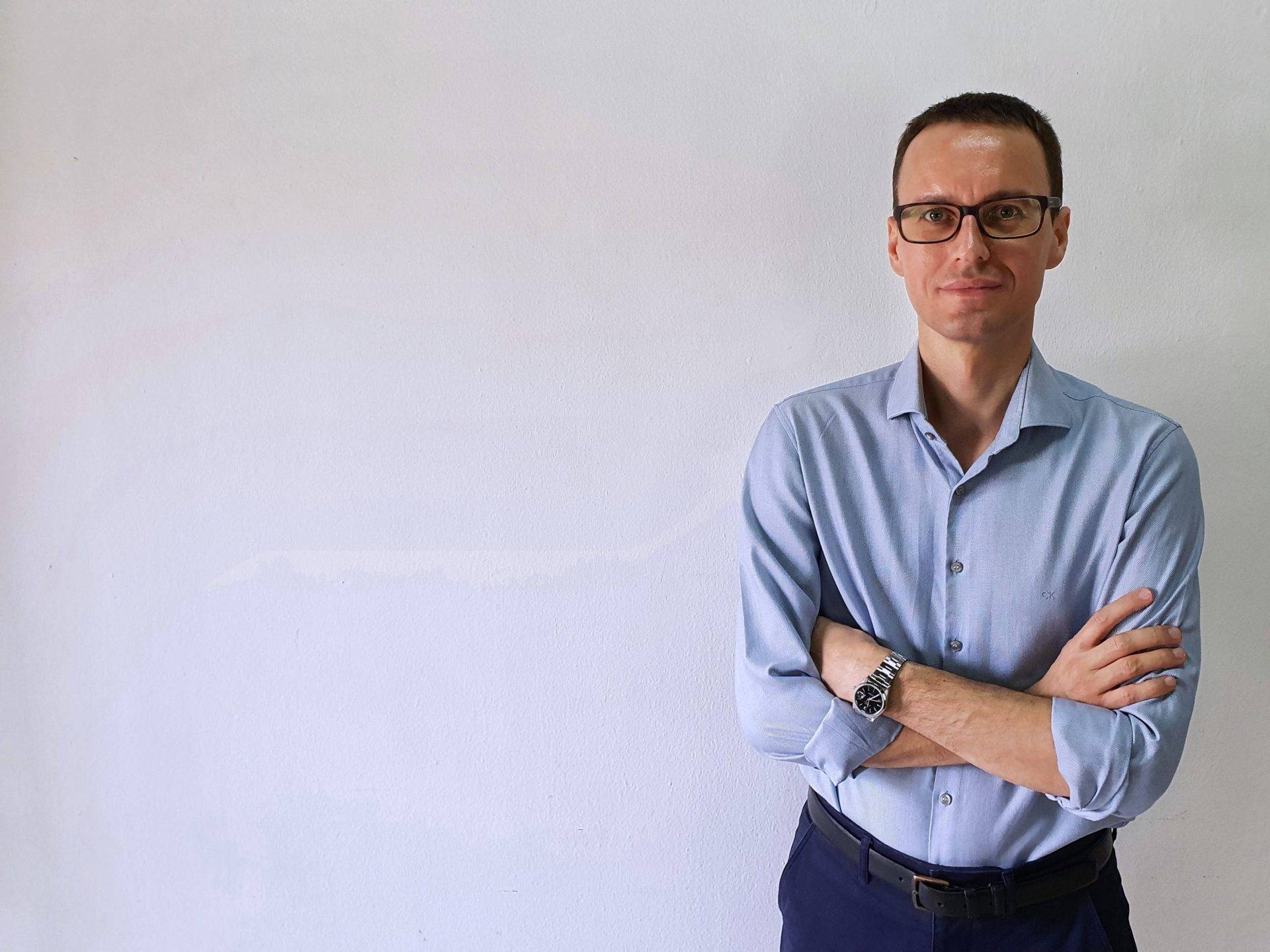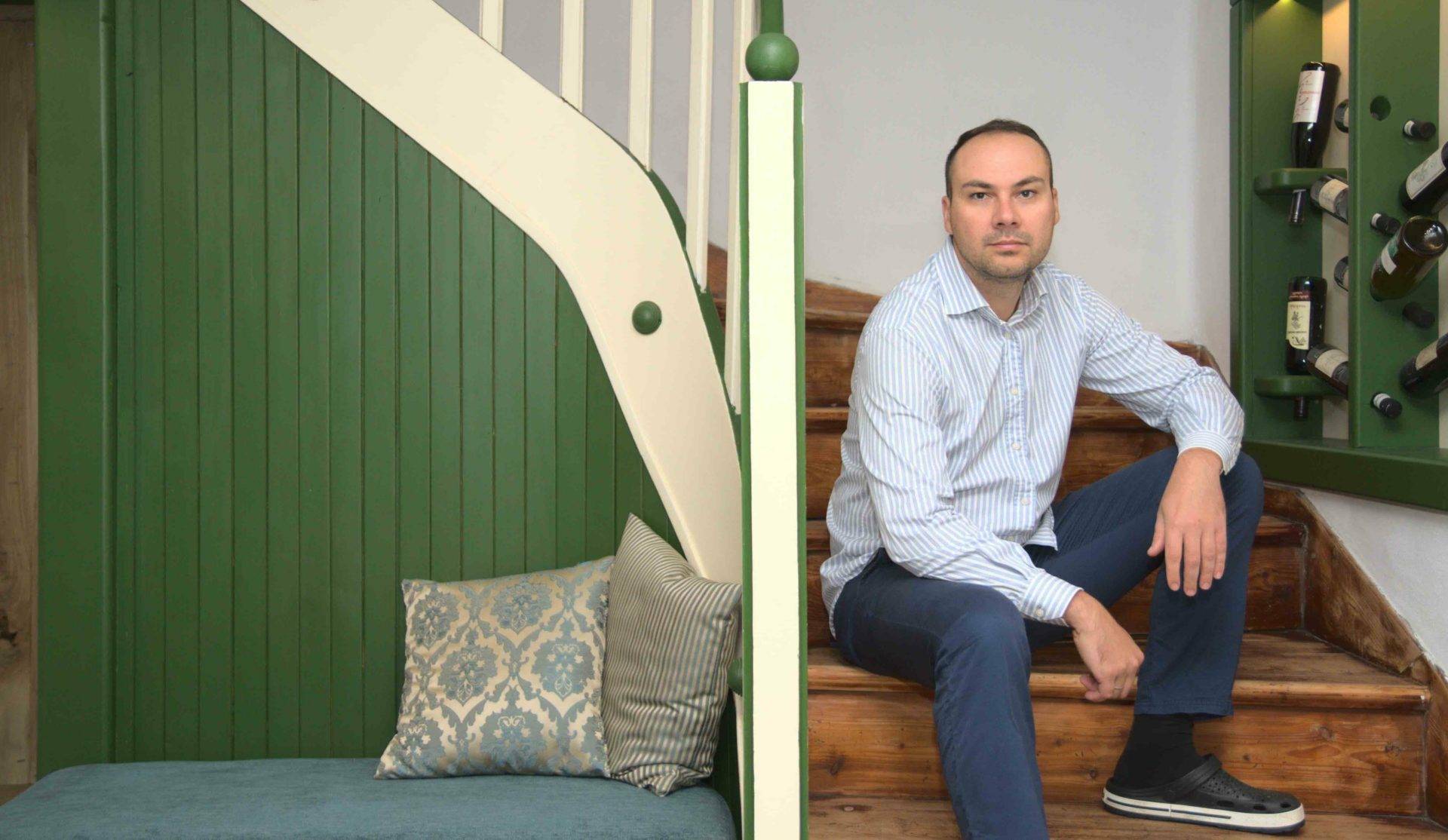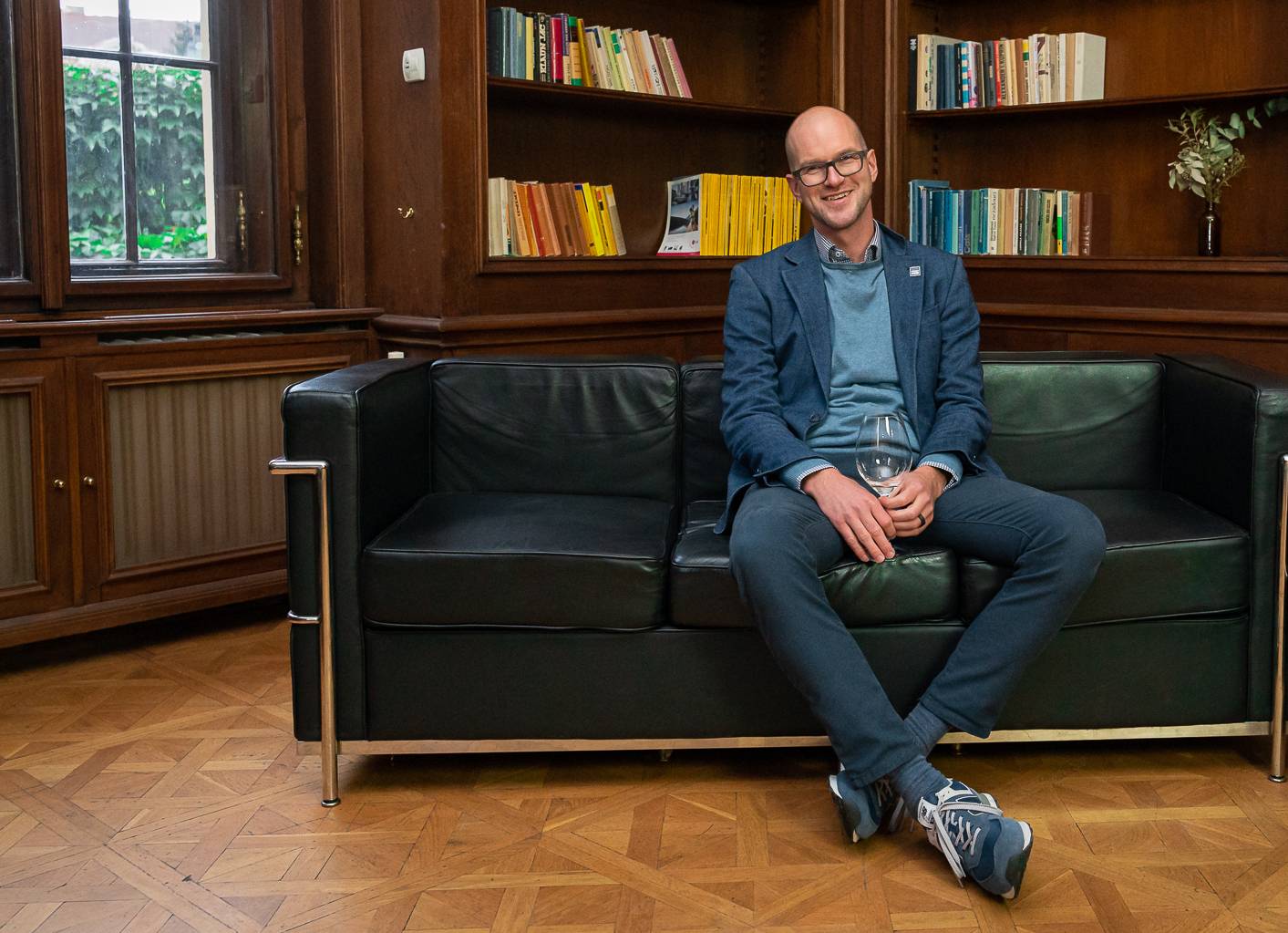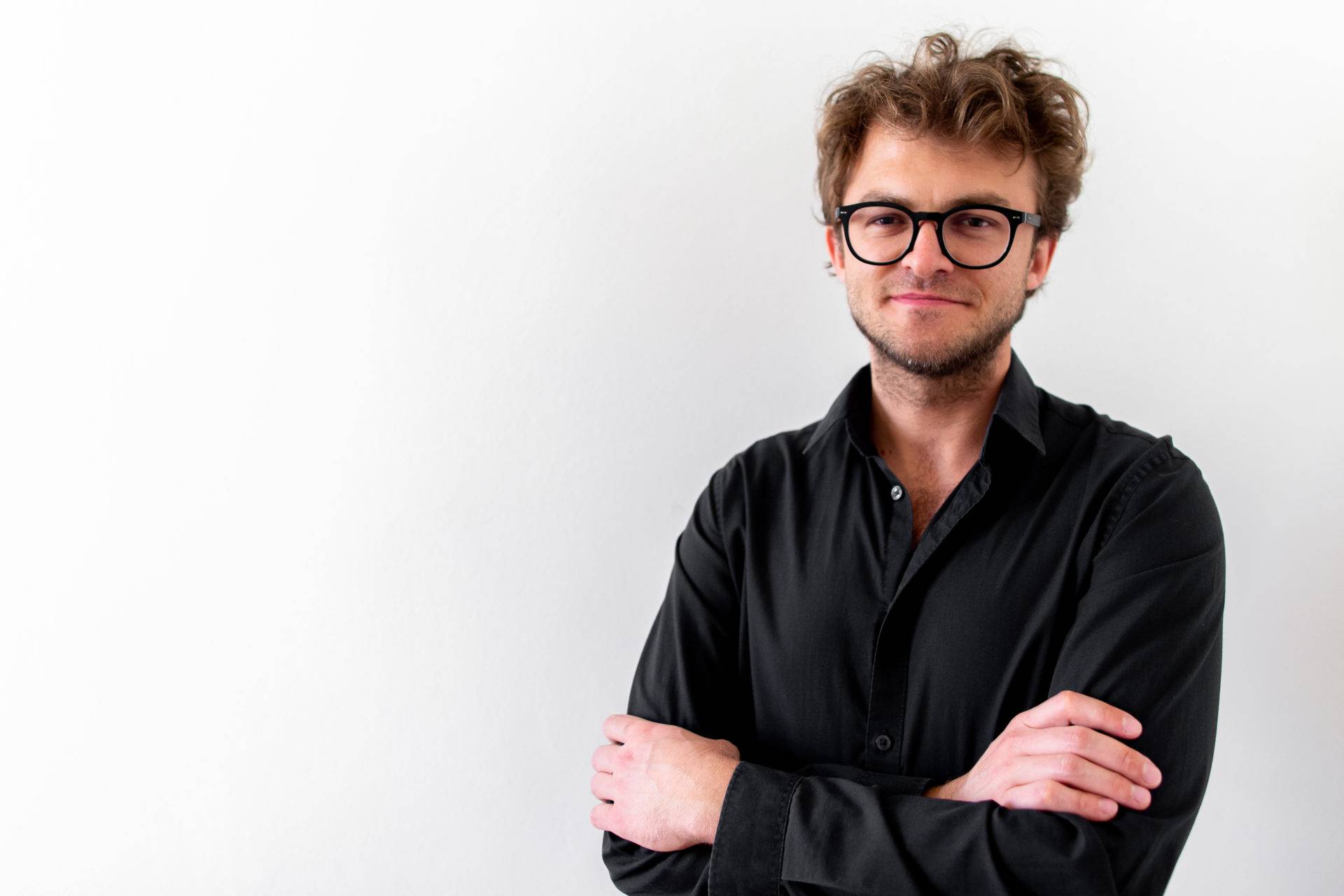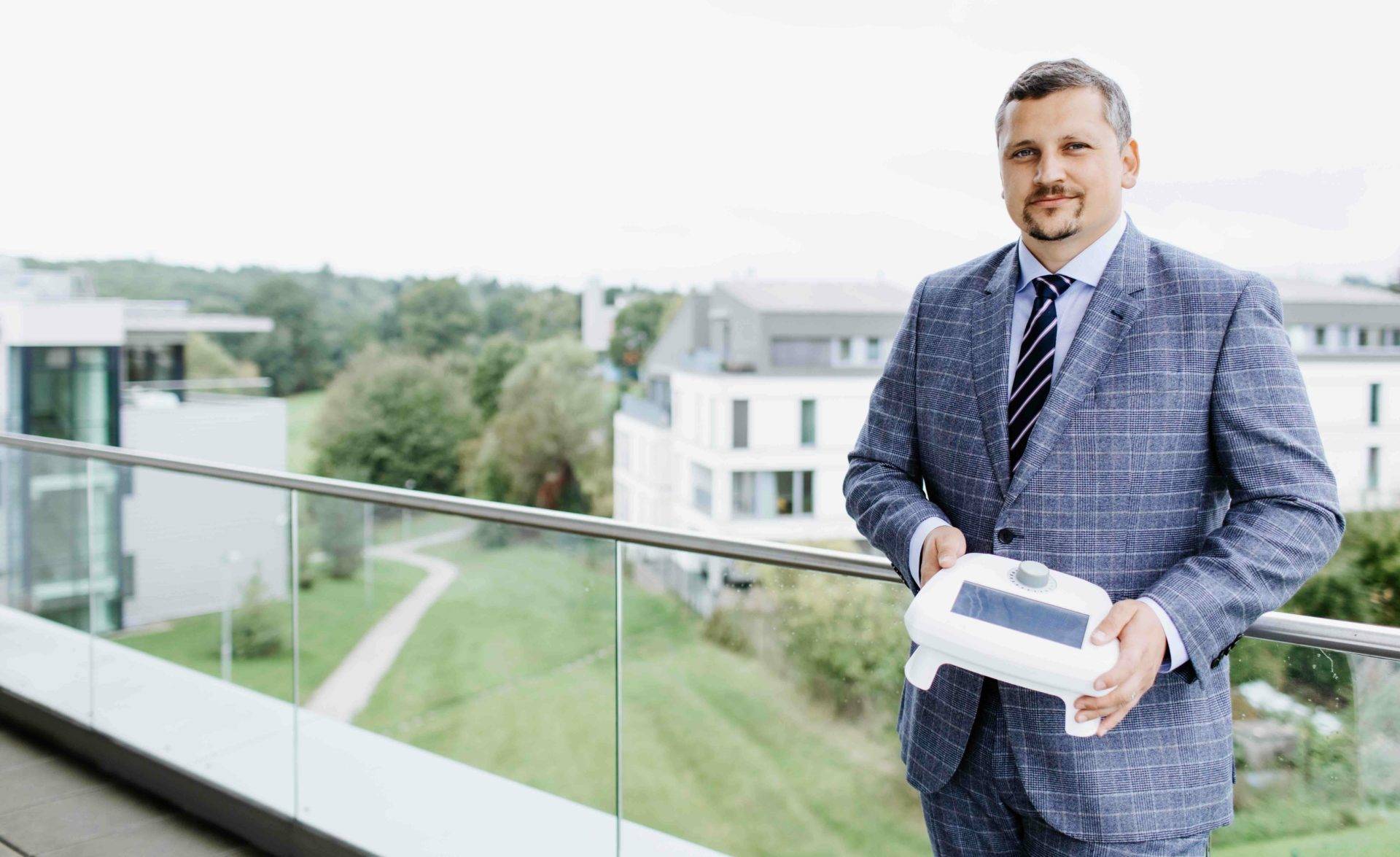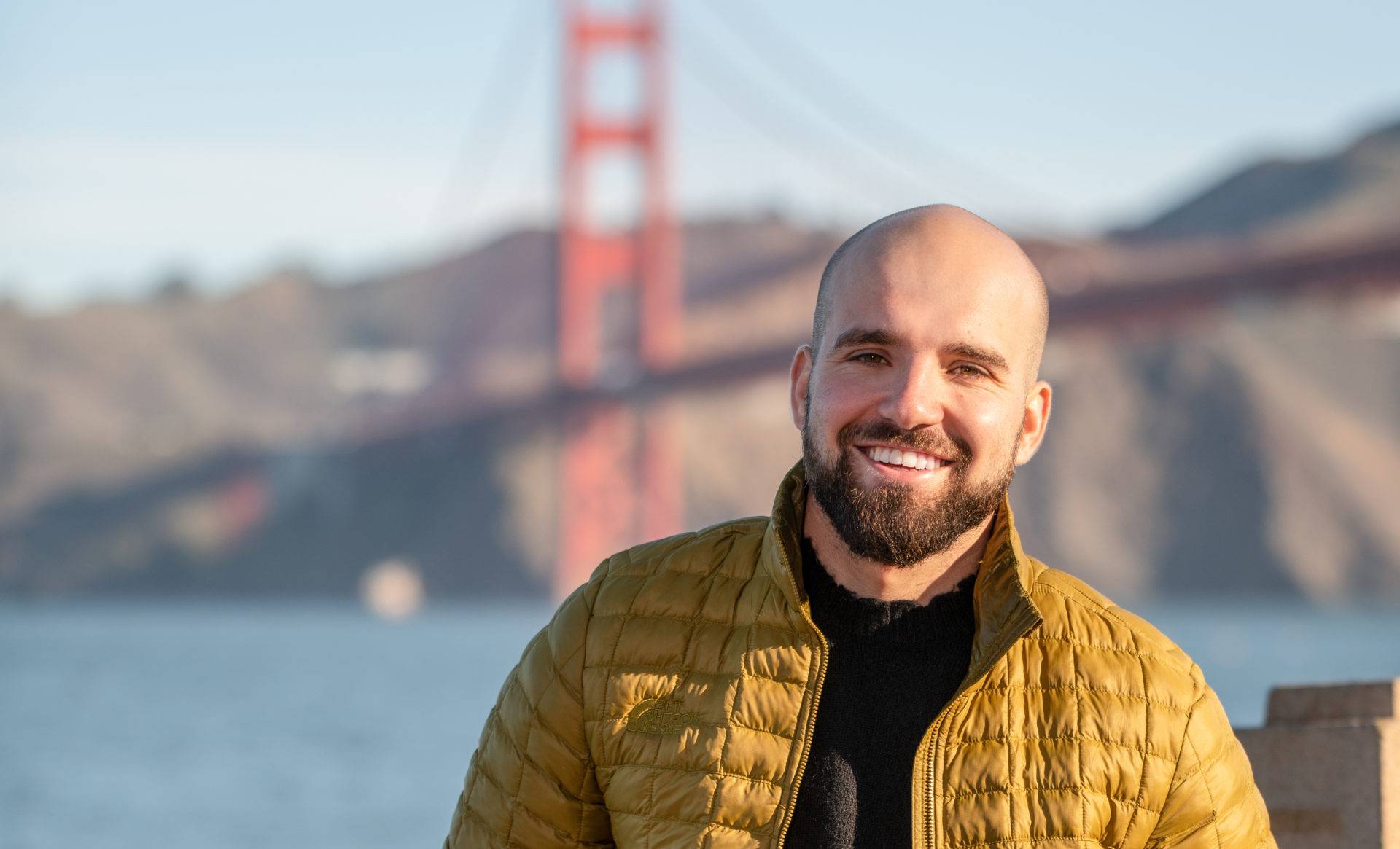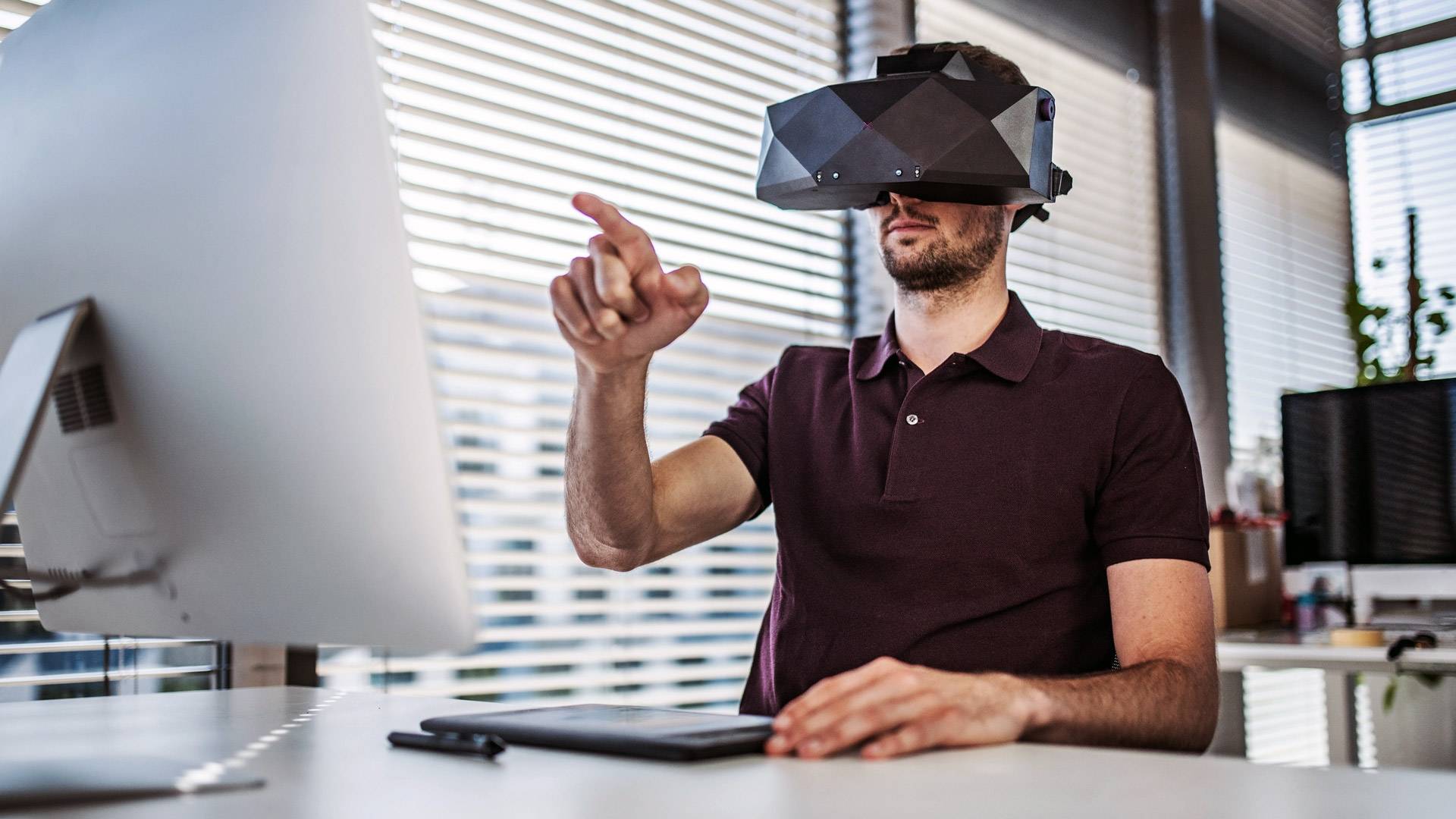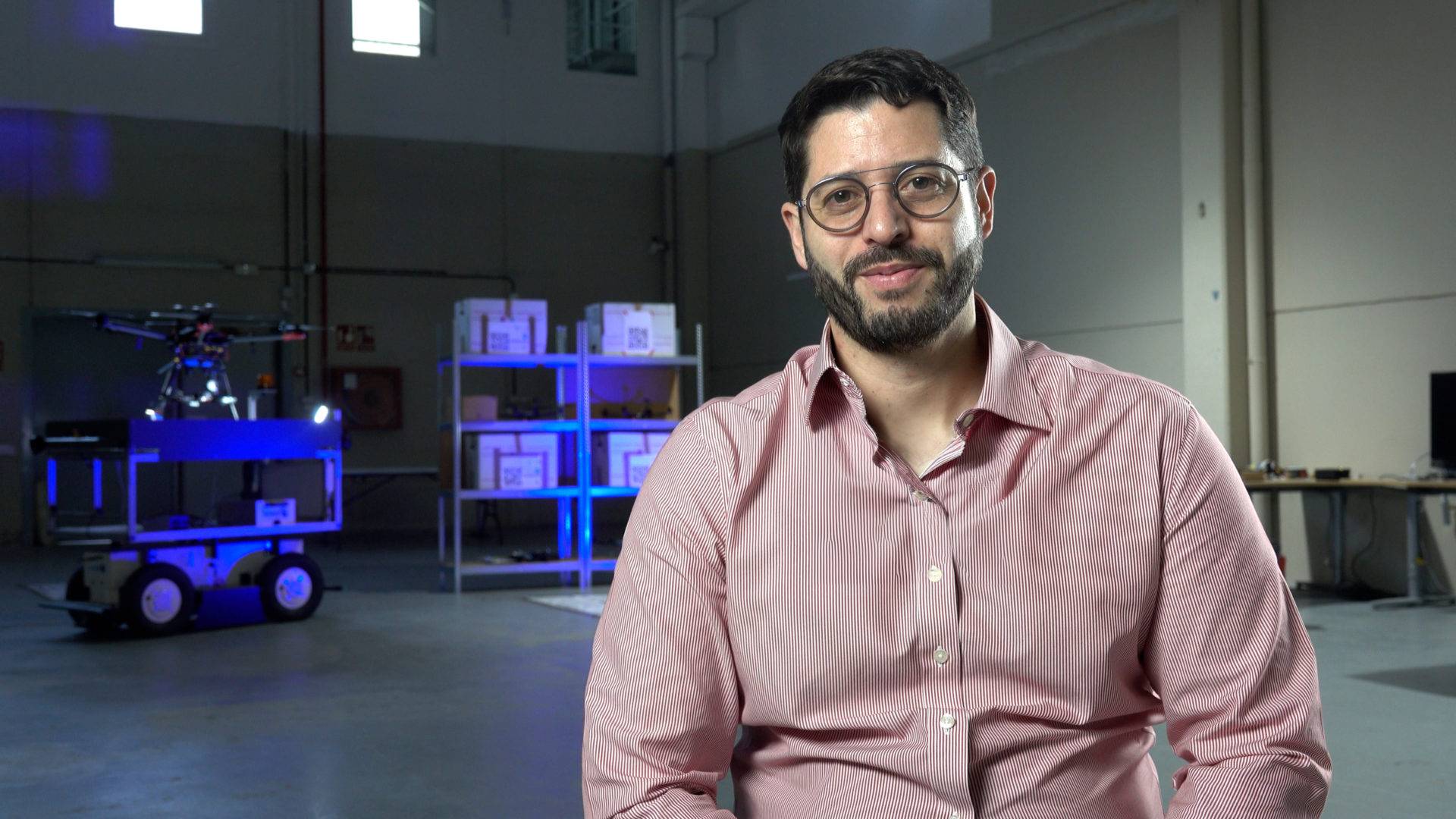 Purple Ventures
gives us support to help us grow and flexibility to move

quickly as we need to in the fast-paced world of blockchain.

Jiri Kobelka, CEO & Co-Founder of Tatum
With their generous investment, Purple Ventures
not only supported

our start-up but also raised awareness about the

importance of mental health.

Lukáš Krčil, CEO & Co-Founder of Hedepy
We were convinced to cooperate with Purple Ventures because of its
professional and human approach.

compatibility with other investors and extensive business experience.

Lukáš Janoušek, CEO of Campiri
Having the
right investor in your corner can one day make all the difference.

We are grateful to have the Purple Ventures in our corner.

Jakub Krcmar, CEO & Co-founder of Veracity Protocol
Every contact with Purple was
transparent and straightforward

. For me this is crucial. It lets me

focus on business and be on the same page with investors

. I'm really glad to have them on our investors' board.

Alex Ilyash, Founder of Choice QR
Purple Ventures, coming in partnership with Financial Services Capital,
became an important part of our growth journey.
Sandor Kiss, CEO & Co-founder
Purple Ventures isn't just investor, but strategic partner. They
empathize with the initial struggle of a start-up

, and we're grateful for the mutual trust we've built.

Wee Keat Lee, CEO & Co-founder of Curfex
Purple Ventures has
always been an enabler of our dreams!

We are proud to have built a close partnership with them.

Santiago Espinosa de los Monteros Harispuru,
CEO & Founder of Toroto
Funding is always the biggest challenge for a startup.
I've been fortunate to obtain one of the quality investments

from Purple Ventures.

Rado Danilak, CEO & Founder of Tachyum
Purple Ventures
were great in recognizing value

in what we're building, and taking the leap of faith with pre-seed funding.

Radek Jezbera, CEO & Co-Founder of Kilde
If you're looking for an investment, you're not looking just for the money. Purple Ventures
goes beyond the expectations

when it comes to having an investor.

Zdenek Pokorny, Co-Founder of PayPipes
Purple Ventures means
full integrity and values-based decision-making

. We can depend on them not only as engaged investors but also as true

partners and friends.

Petr Vítek, Co-founder of Impact Hub
Purple's support extends beyond capital

. It's the insightful, growth-catalyzing partnership we've sought.

They're more than just our investor, they're a strategic partner

, providing support and understanding, fostering a bond of mutual trust.

David Suslík, Co-founder & CEO of OnSinch
I appreciate their supportive attitude.
Together with PV, ain't no mountain high enough

to keep us from getting to our aims.

Lukas Doskocil, CEO & Co-Founder of Stimvia
Grateful to have Purple Ventuers as a partner in revolutionizing mental healthcare.
Their resources and steadfast support have proved to be priceless.
Jiří Diblík, Co-Founder & CEO of VOS.health
Purple Ventures is a
great partner on the entrepreneur voyage.

It is crucial for me as a CEO and co-founder to have such supportive investors.

Marek Polcak, CEO/CTO & Co-founder of VRgineers
We're delighted to have secured funding from Purple Ventures

to further grow our platform and offer sustainable autonomous robotics solutions to our customers.

Nicholas Zylberglajt. Co-Founder & CEO at Unmanned Life



Our introduction
We
invest into early-stage purpose-driven technology startups

with initial revenue and global ambitions.

We are a venture capital fund investing into European, mainly CEE software-enabled innovations in pre-seed and seed stages. We strive to make the world a better place by partnering with like-minded founders.

We are entrepreneurs and ex-founders. We know how hard it is to build a great global team and business from scratch. We believe in collaboration, enjoying the journey and the results, together with the founders, angel investors and other VCs.
Our approach
What we

we look for.
Human
Does the team have humbleness, sense of fair play and drive?
Market
Is the total addressable market big enough?
Competent
Do founders have the competence to grow the firm globally?
Product
Does the startup address a real need?
Timing
Is it now the right time to enter a market?
ROI
Does it have potential for healthy return on investment?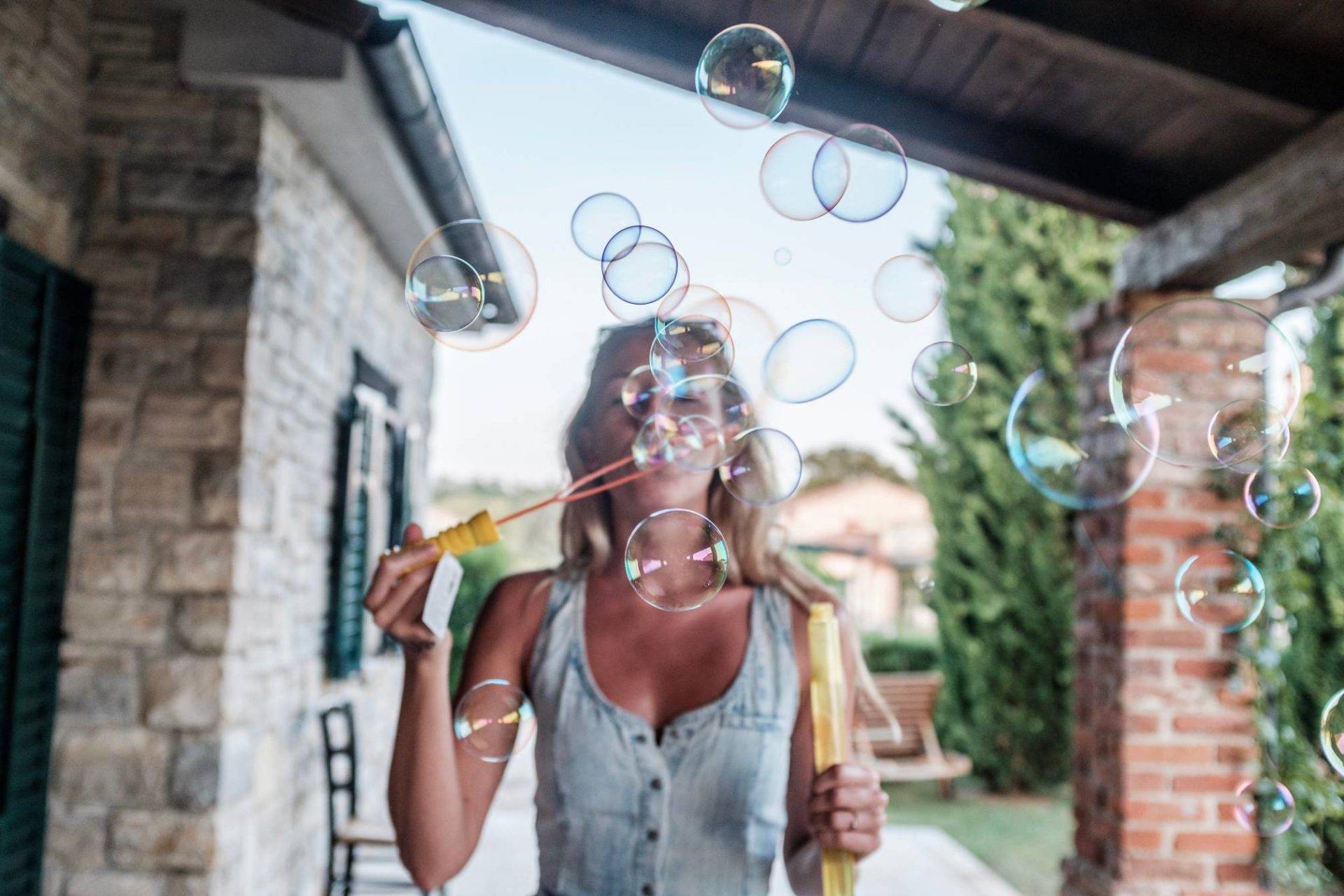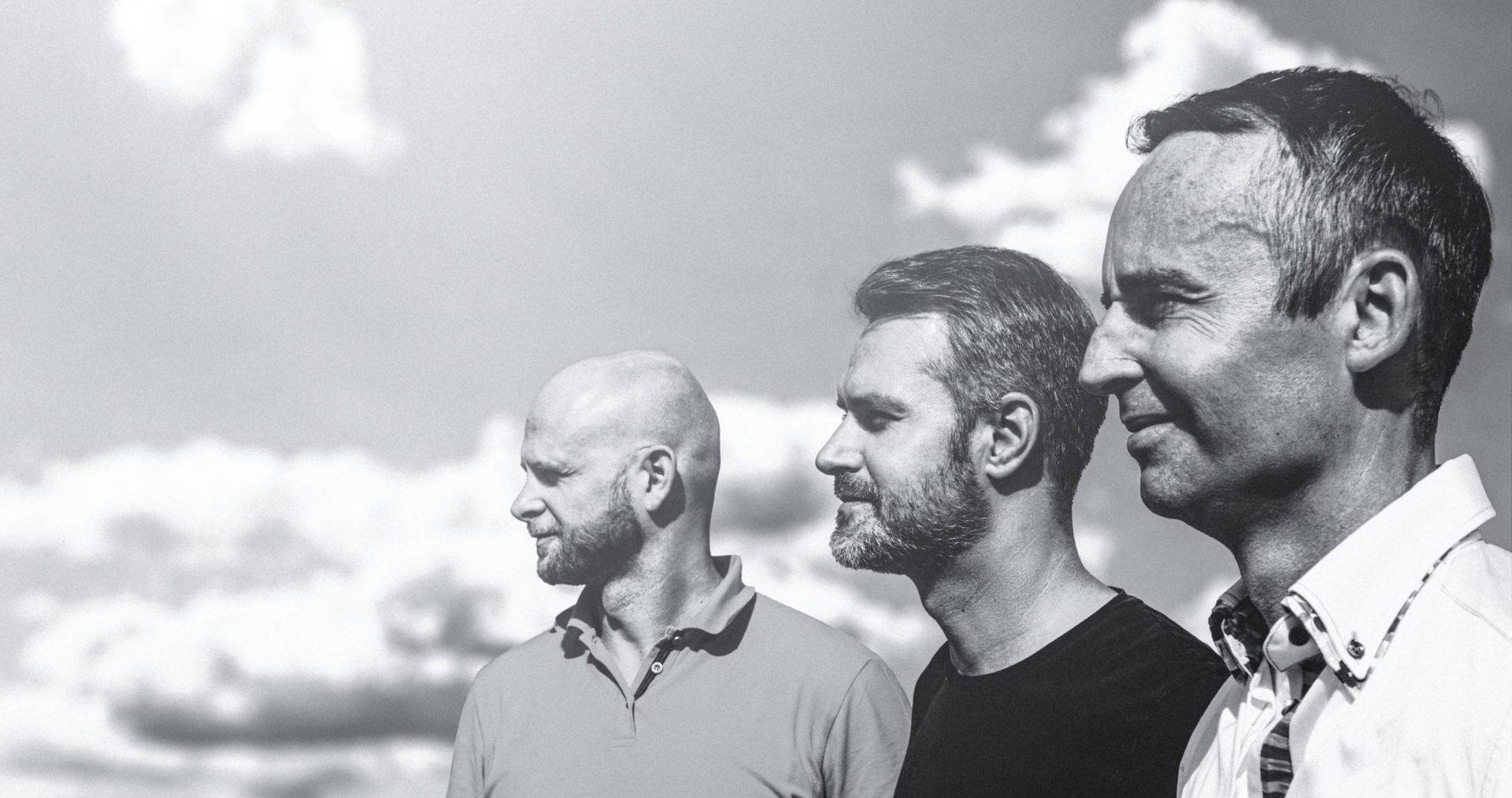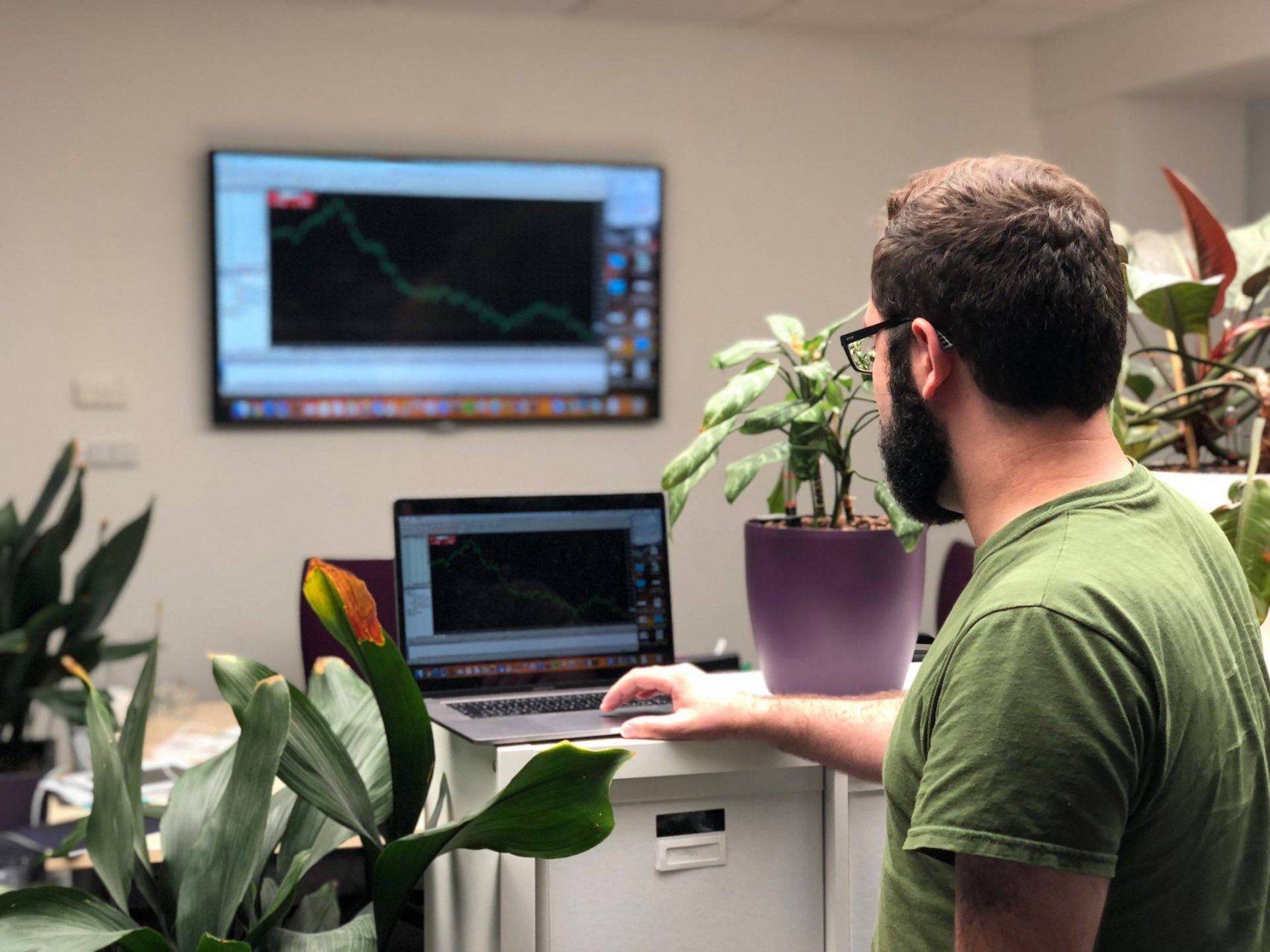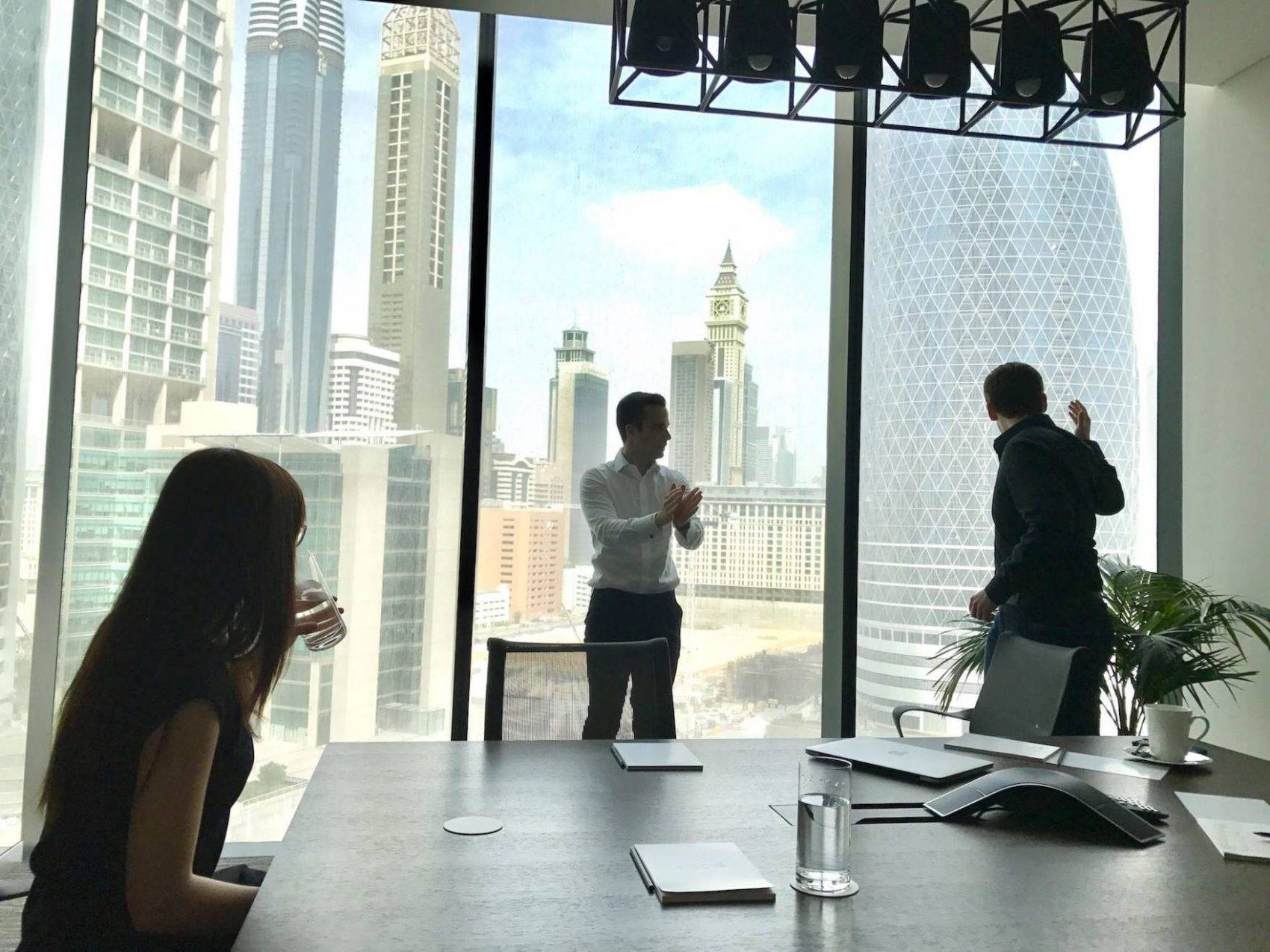 1/4
Empathy
We respect and support the founders in a friendly, honest, humble and fair manner.
Experience
First-hand (ever growing) lessons learned from building our global fintech businesses.
Expertise
We can be of value in strategy, human relations, global expansion, marketing, finance, payment processing, legal, or risk management.
Eco-system
Potential synergies with our network of global firms and portfolio companies.
Our investment strategy
We
invest

with
conviction.
Pre-seed
& Seed
investment rounds
4-7 years
investment horizon
Minority equity
stake
founders own, drive and manage the startup
Happy
co-investing
with angels and other VCs
We're investing
worldwide
America (2)
Toroto
Veracity Protocol
Tachyum
VRgineers
Europe (3)
Tatum
Hedepy
Campiri
Impact Hub
Choice QR
Stimvia
Tuito
Barion
PayPipes
Asia (2)
Curfex
Kilde
Our startups
Meet the
startups


we partner with.
1/17
Our partners
Meet the

Funds




Incubators




Accelerators


we partner with.
Tensor Ventures is a boutique CEE venture ...
Nation 1 VC is a Prague-based venture capital ...
Longevitytech.fund is investing globally in ...
Presto Ventures is a Prague-based investment company...
Rockaway Ventures is a venture capital fund...
RSJ Tech operates as fund of funds...
Established in 2011, StartupYard is the premier..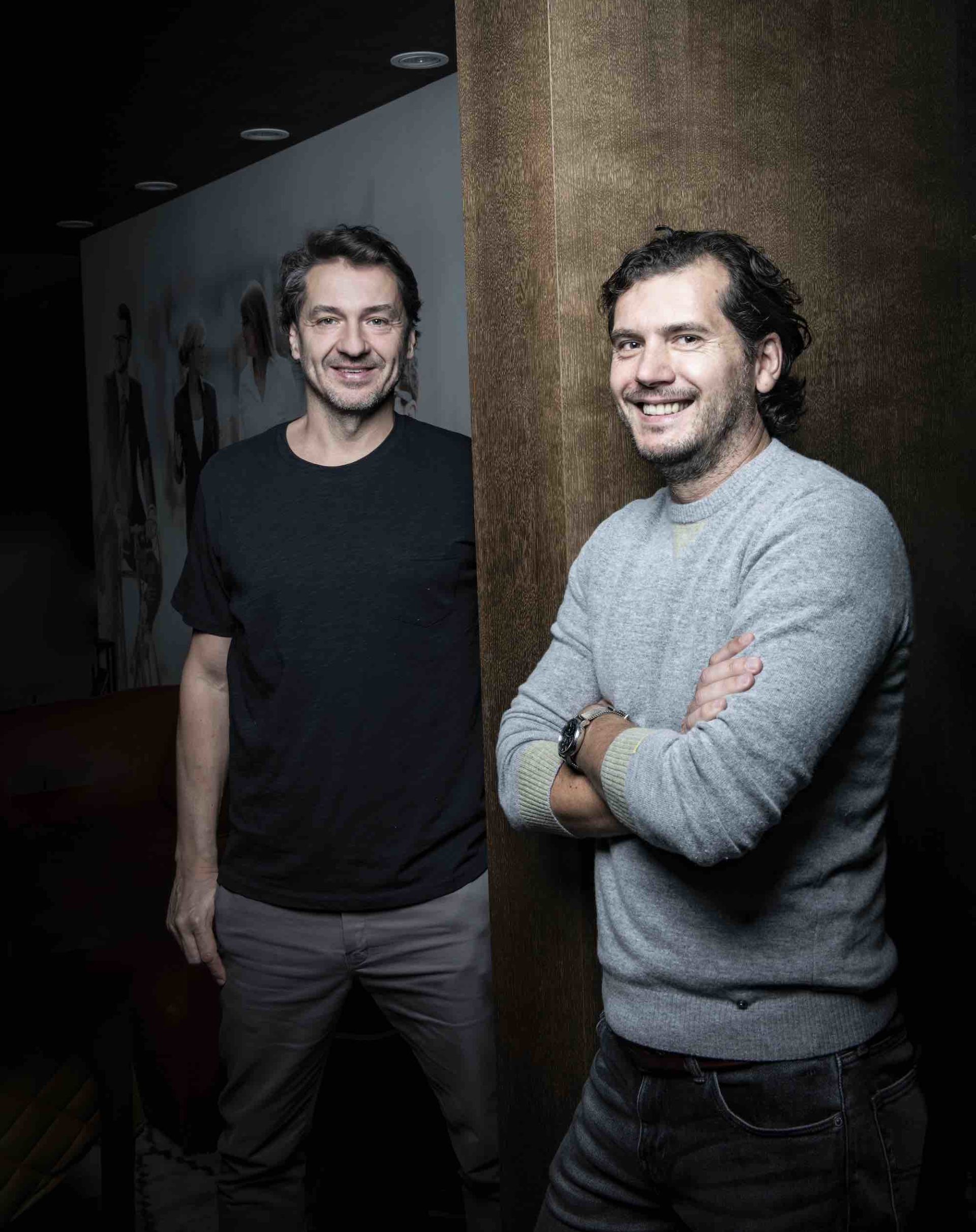 Tensor Ventures
1/7
Tensor Ventures is a boutique CEE venture capital fund investing in deep tech startups around the globe.
Deep tech represents disruptive solutions built around unique, protected or hard-to-reproduce technological or scientific advances in AI, IoT, robotics, biotech, quantum tech, space tech or blockchain.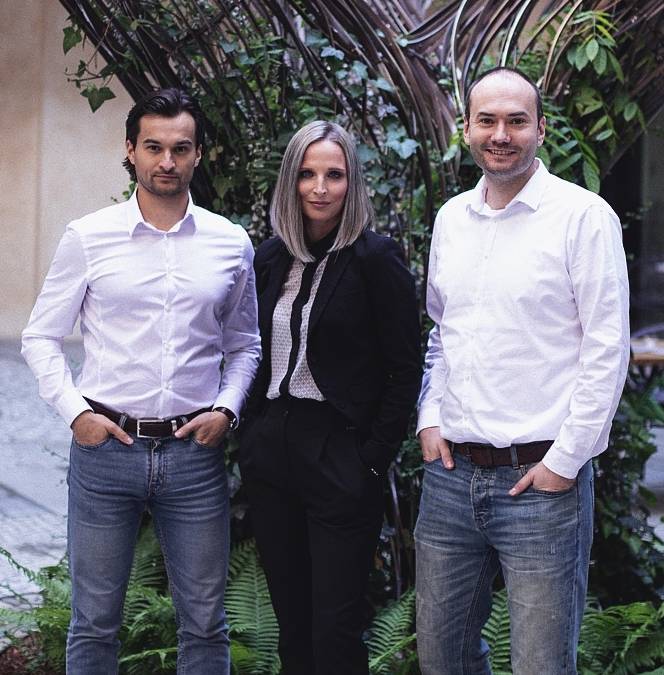 Nation1
2/7
Nation 1 VC is a Prague-based venture capital firm focused on investing in seed-stage startups operating in the Czech Republic. Nation 1 VC is managed by experienced entrepreneurs and venture capitalists Marek Moravec, Jaroslav Trojan, and Petra Koncelikova.
The team has established strong international relationships, and their track record includes startup investments and exits in Central and Eastern Europe.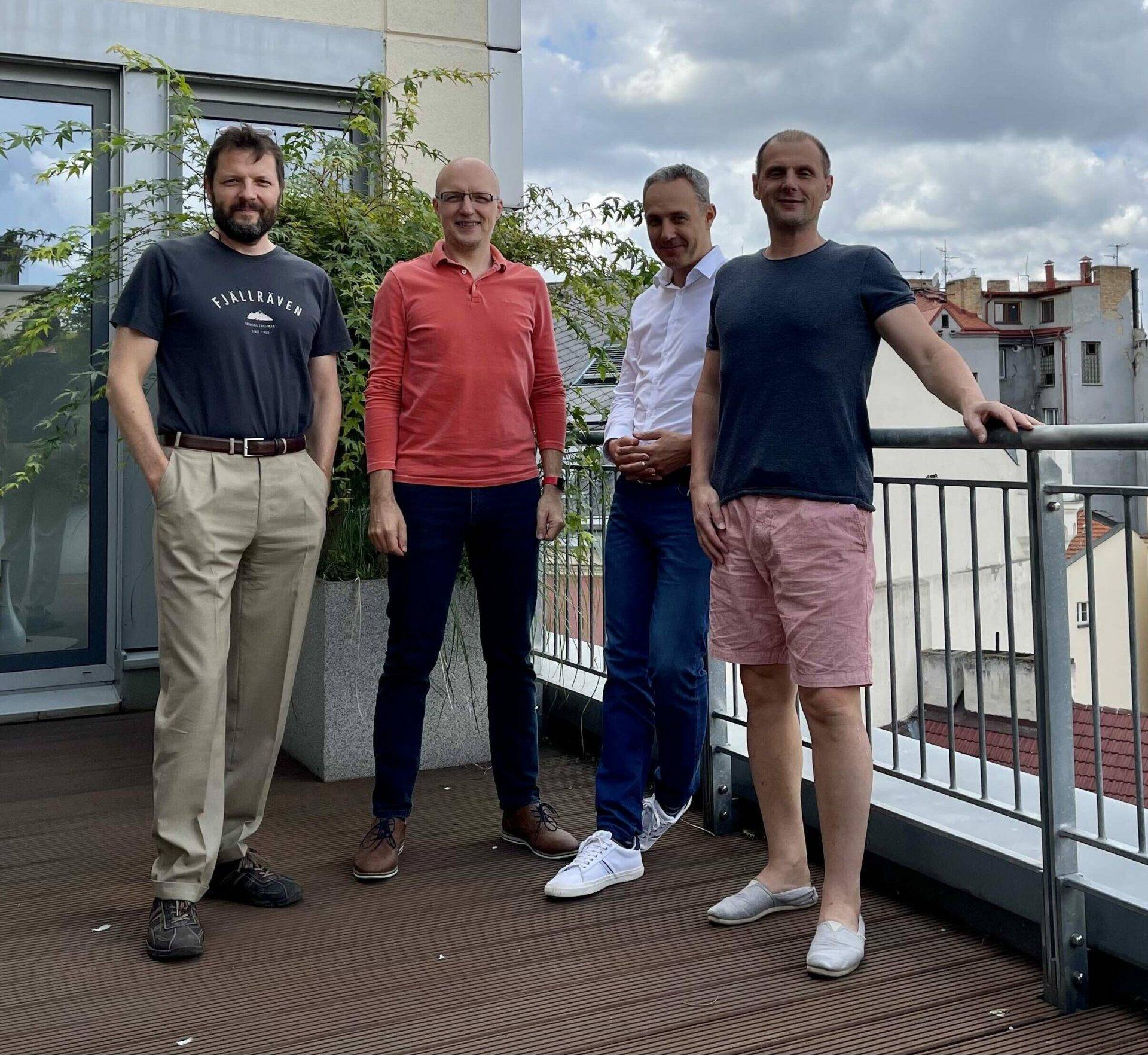 Longevity
Tech fund
3/7
Longevitytech.fund is investing globally in companies extending healthy lifespans. They mostly focus on early-stage companies where we can bring the most value – hands-on approach leveraging decades of years of entrepreneurial and startups experience, as well as a world-class longevity network.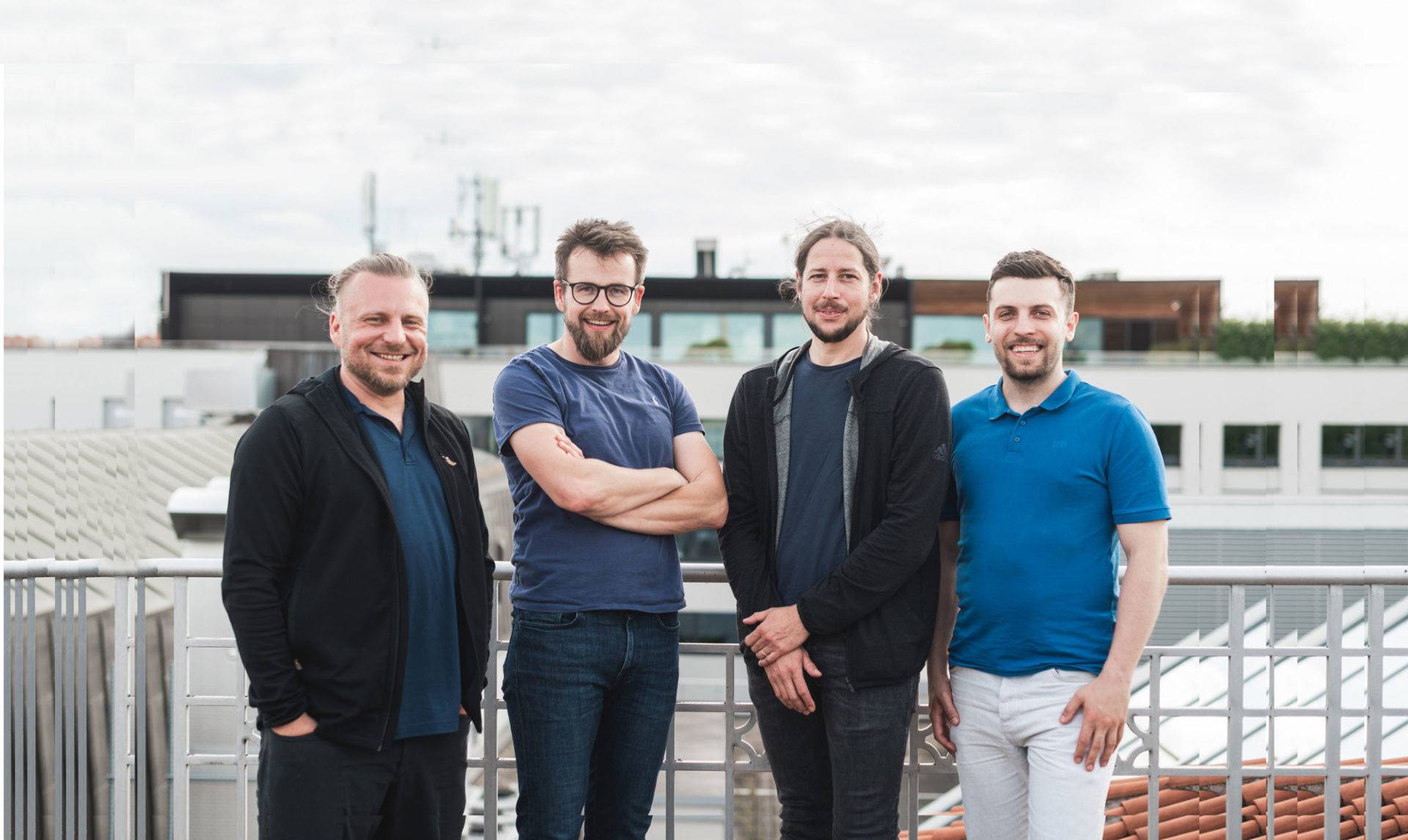 Presto Ventures
4/7
Presto Ventures is a Prague-based investment company empowering talented startup founders from the wider CEE region. As the name suggests, speed is key to their mission. Focusing mainly on pre-seed and seed stage B2B tech startups, they help companies progress quickly and lend a hand where it matters most – in sales, marketing, and hiring.
Presto is backed by successful entrepreneurs, exited tech founders, family offices, and renowned private institutional investors.
Rockaway Ventures
5/7
Rockaway Ventures is a venture capital fund under Czech investment group Rockaway Capital that invests in early-stage startups in CEE and DACH regions, with a focus on e-commerce, e-travel, fintech, and digitization of traditional industries. The fund provides strategic guidance, operational support, and access to an extensive network of industry contacts to help founders grow their businesses.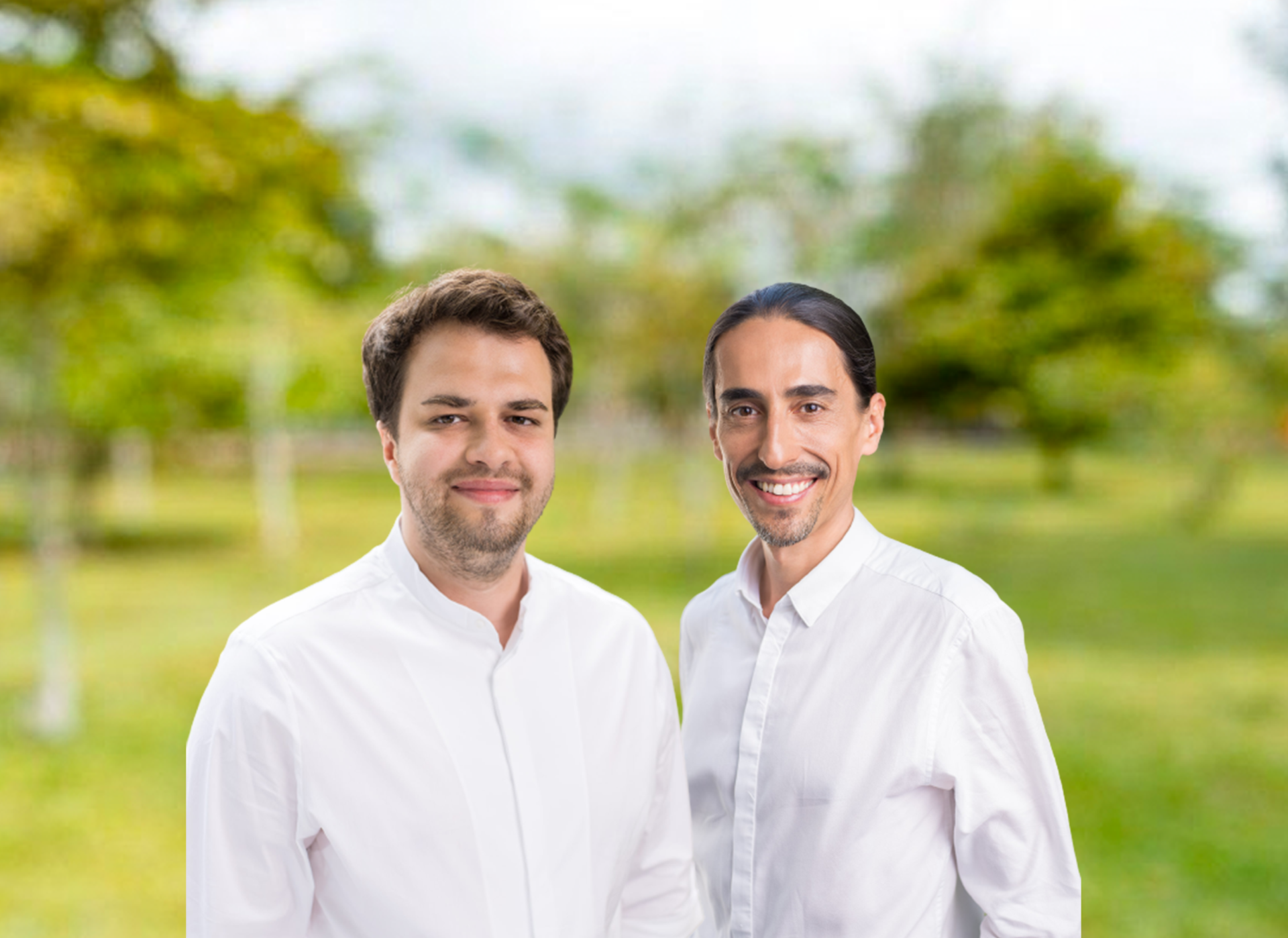 RSJ Ventures
6/7
RSJ Tech operates as fund of funds and it is part of larger investment group called RSJ Investments. The main focus is to build long-term relationships with top-tier venture capital funds with strong management team and well-defined strategy investing in technology projects from pre-seed to Series A. Additionally, RSJ co-invests with portfolio funds to double-down on the most promising companies. Among RSJ's long-term partners are Credo Ventures, Blossom Capital, Moonfire Ventures and Notion Capital.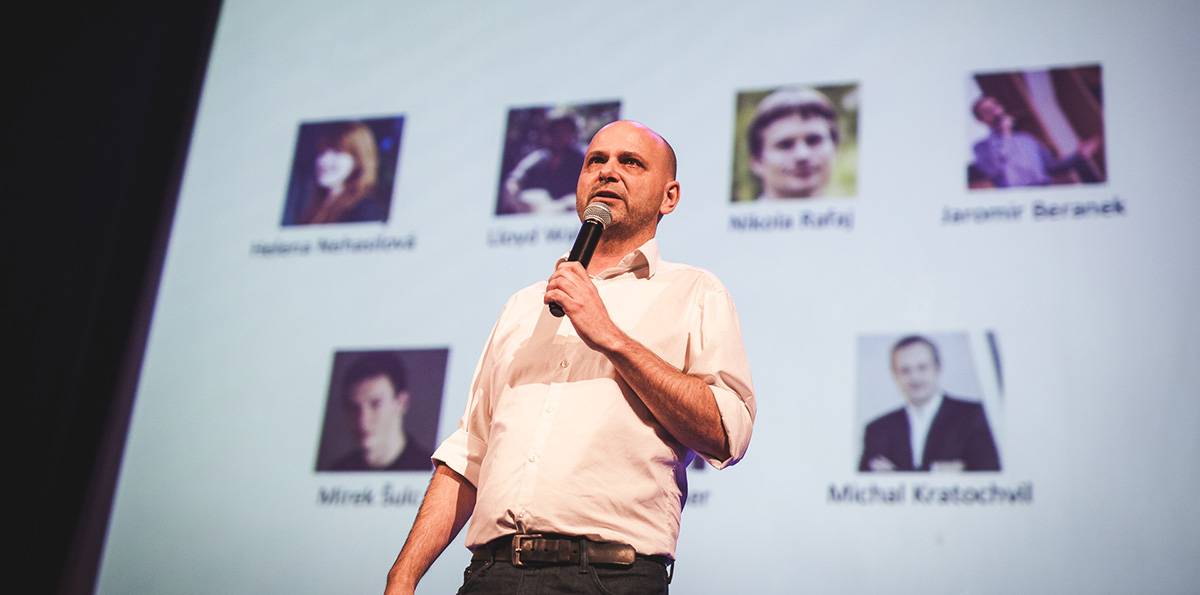 Startupyard
7/7
Established in 2011, StartupYard is the premier private accelerator in the CEE region. With primary focus on deep tech, e-health, and blockchain, StartupYard operates from its headquarters in Prague. Boasting a diverse portfolio spanning 22 countries, the accelerator has successfully accelerated and invested in 100+ startups, playing a pivotal role in the acquisition of 12 companies. Committed to driving global innovation, StartupYard collaborates with startups to secure investments, gain access to invaluable mentorship, and launch their ventures onto the world stage.
Our team
Expertise from a range
of backgrounds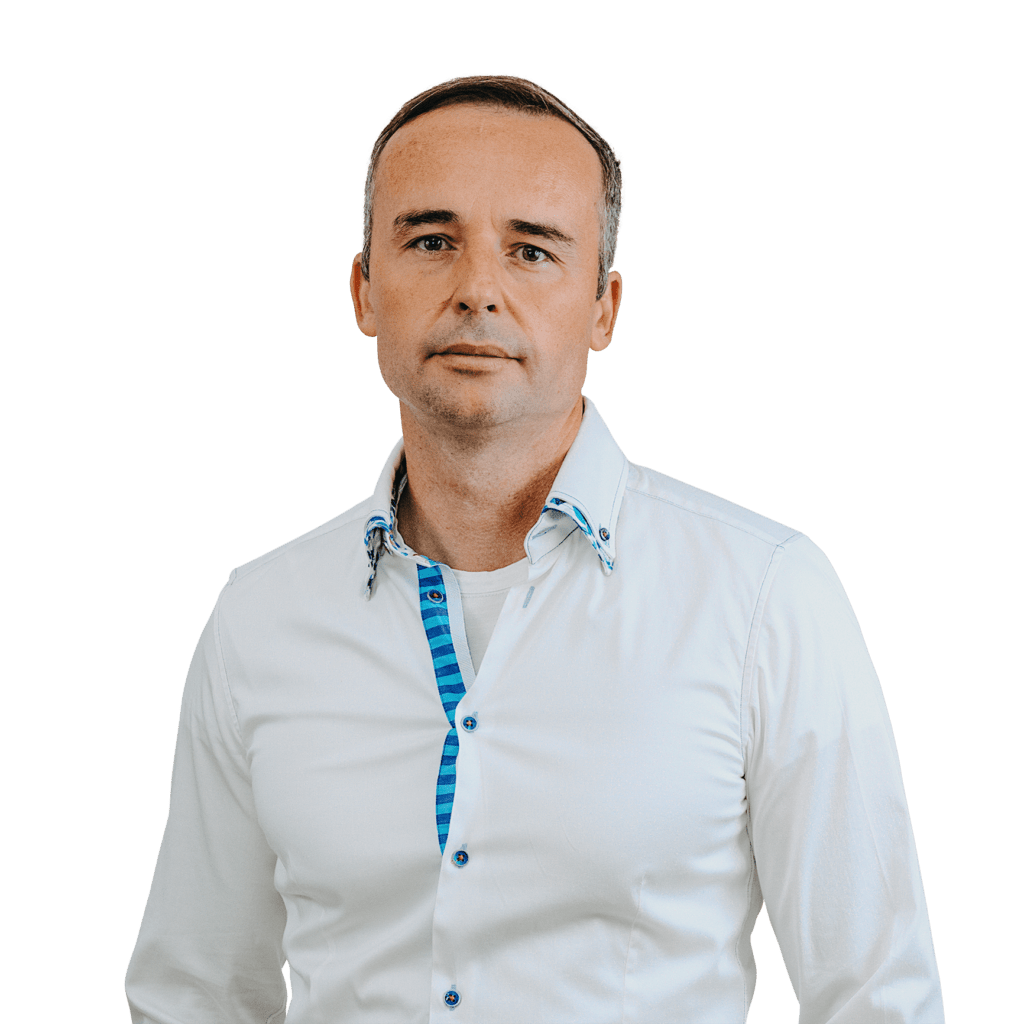 JAN STANEK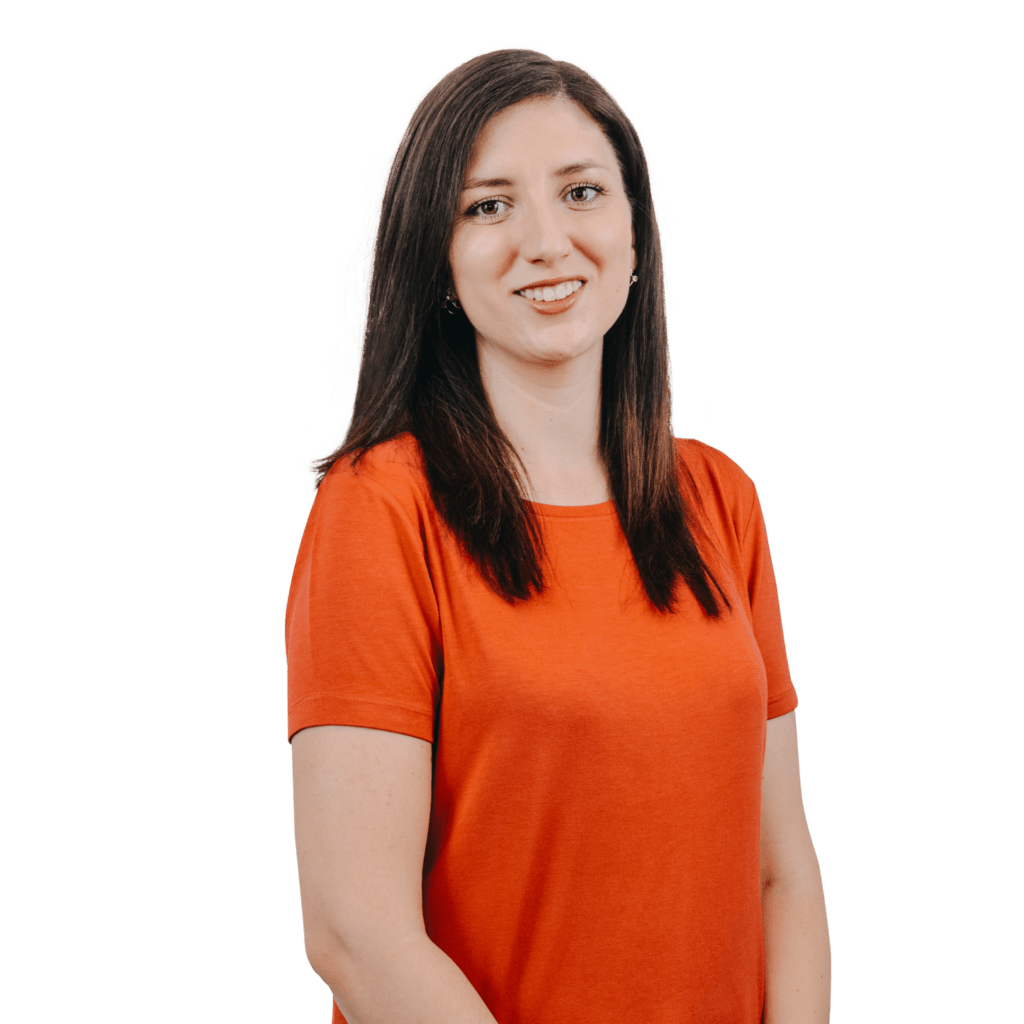 DAGMAR SKUPIENOVA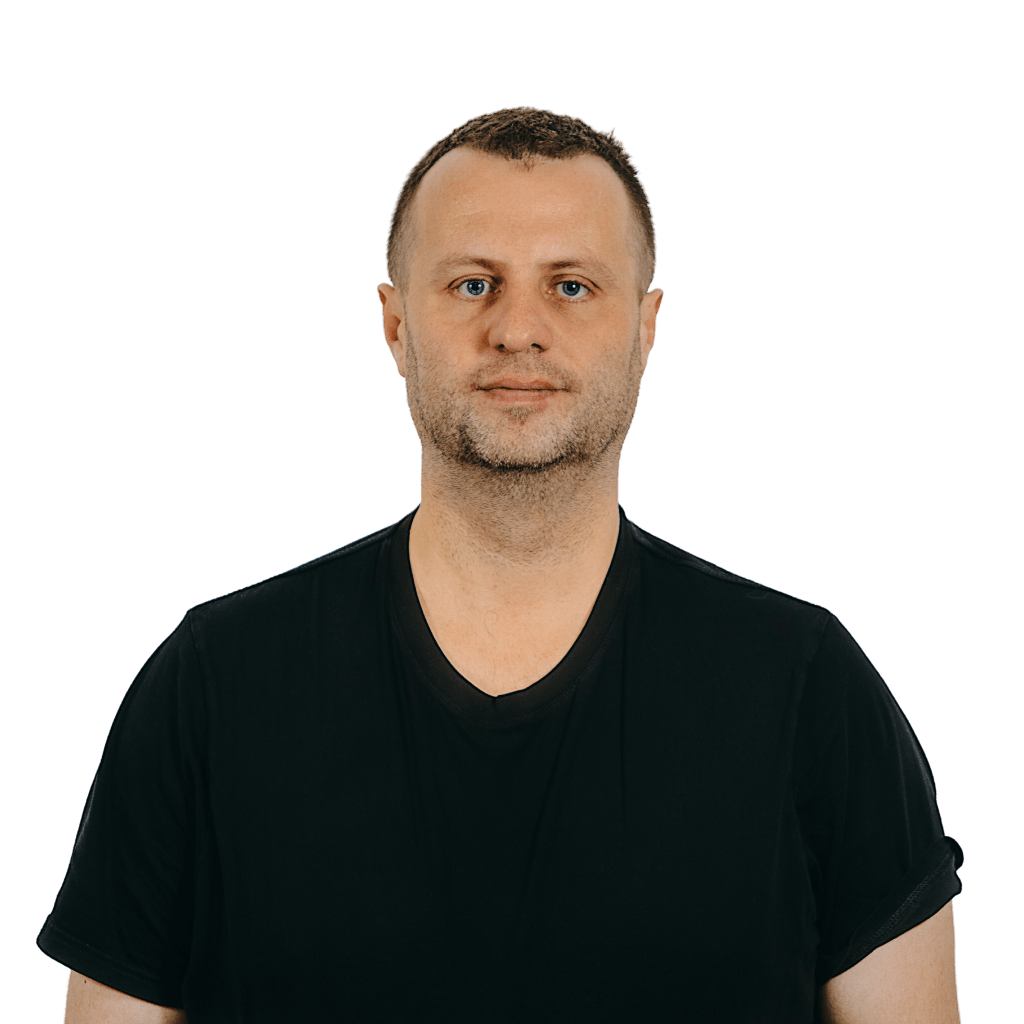 JAN DAVIDEK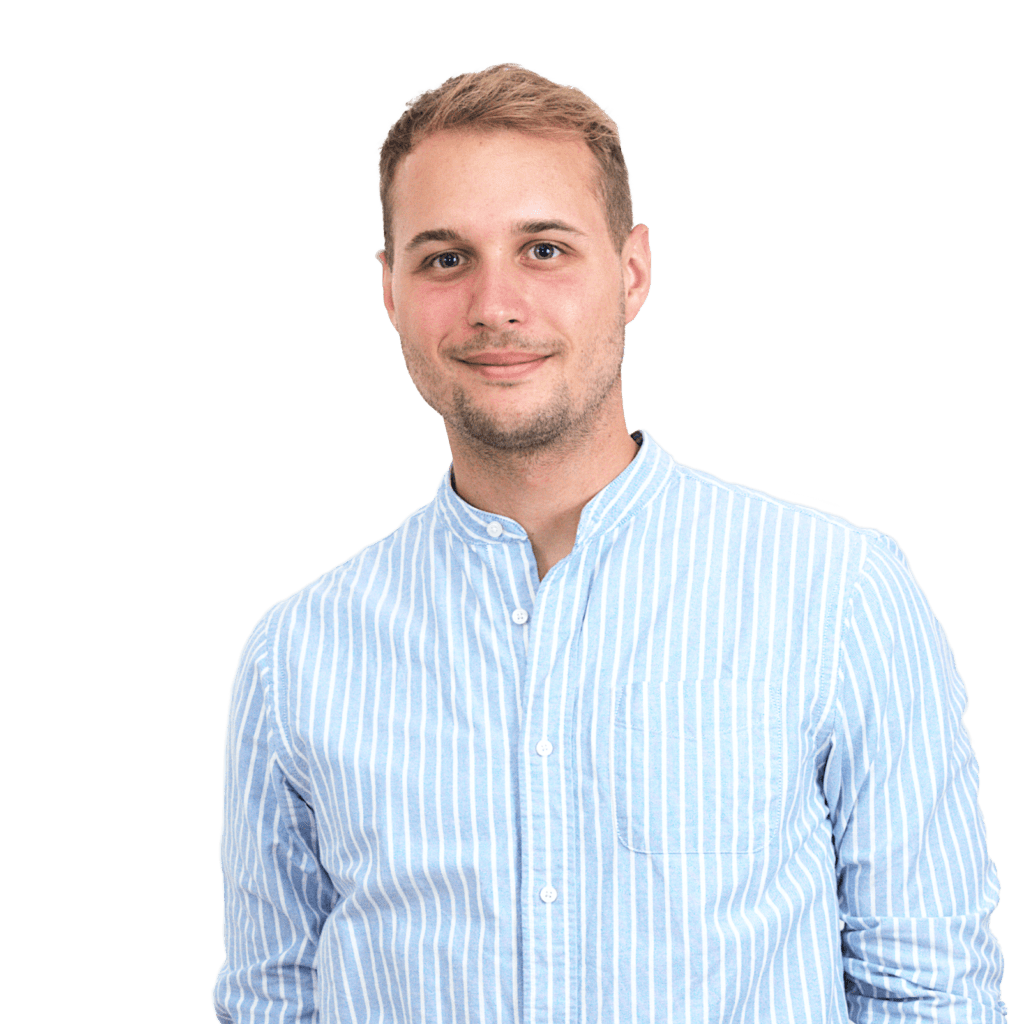 LUKAS GRODL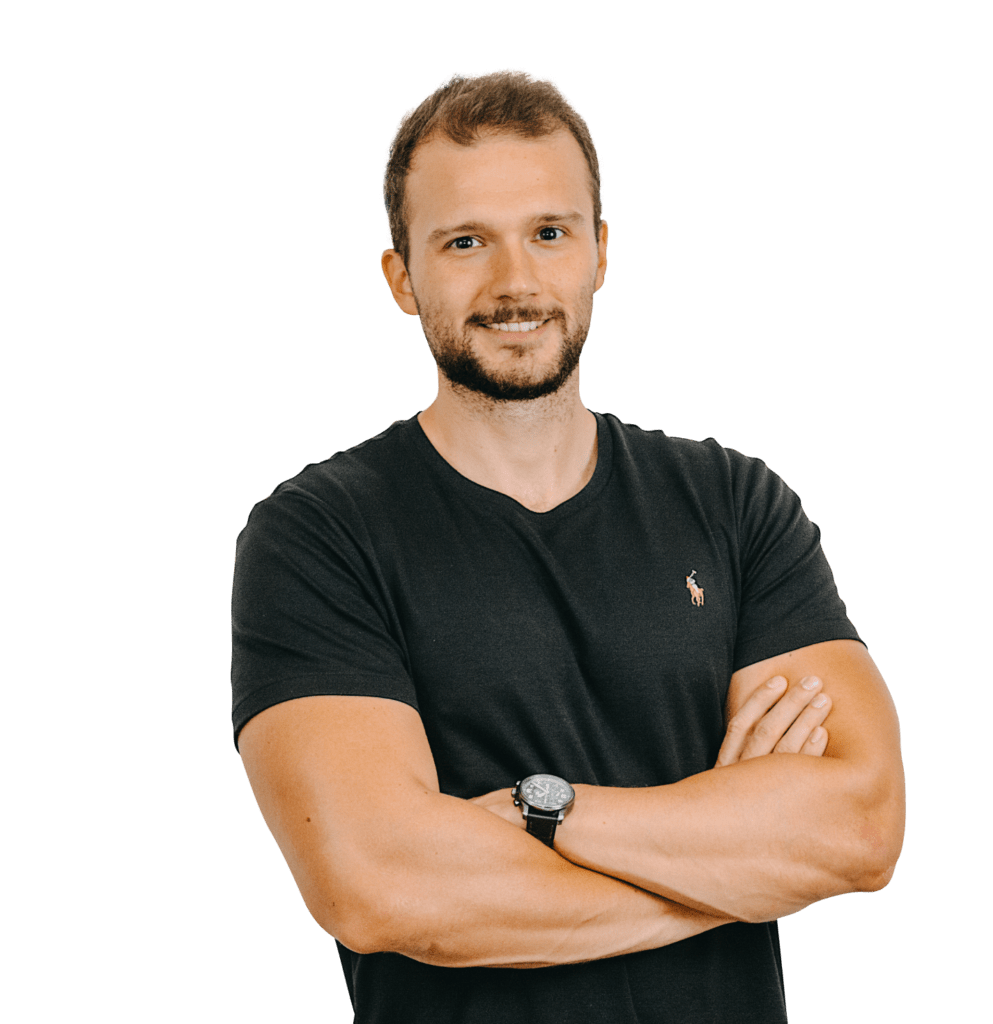 MICHAL DOSLIK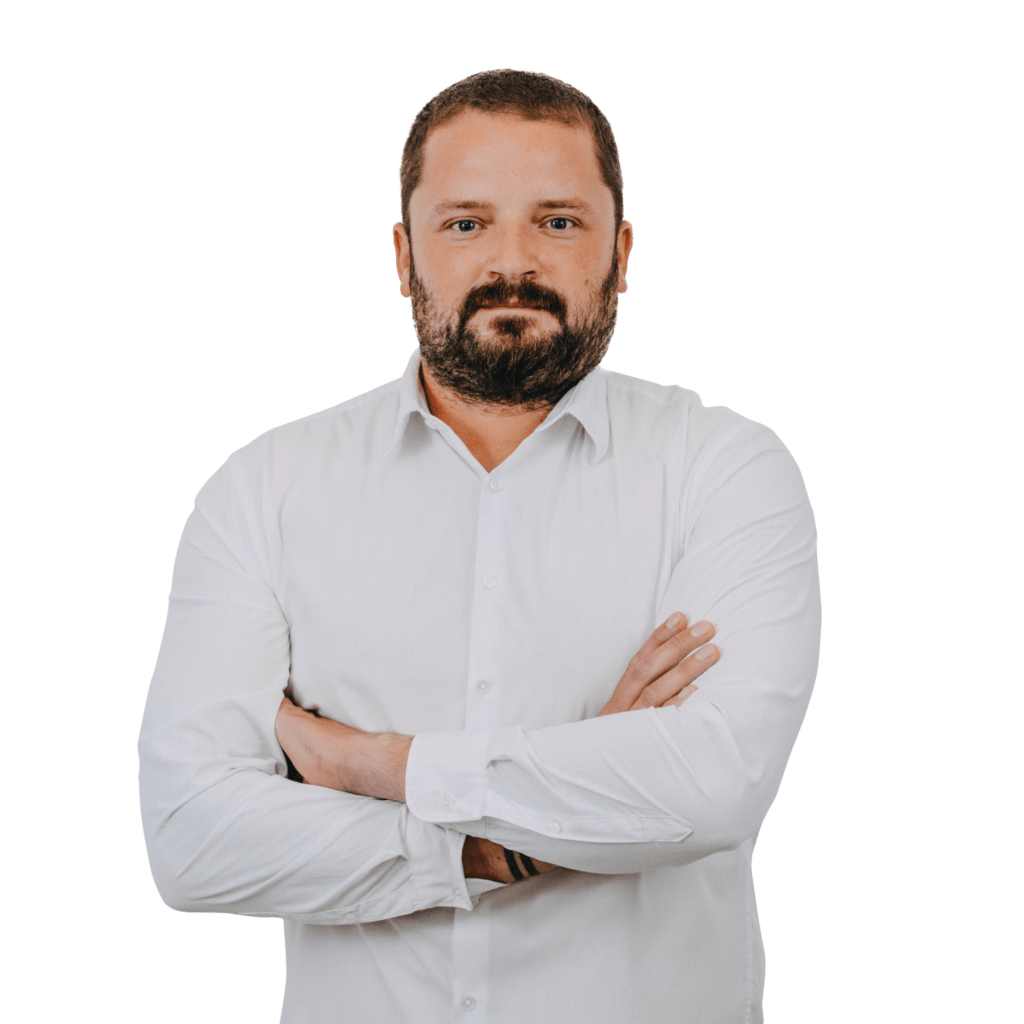 TOMAS TYRALA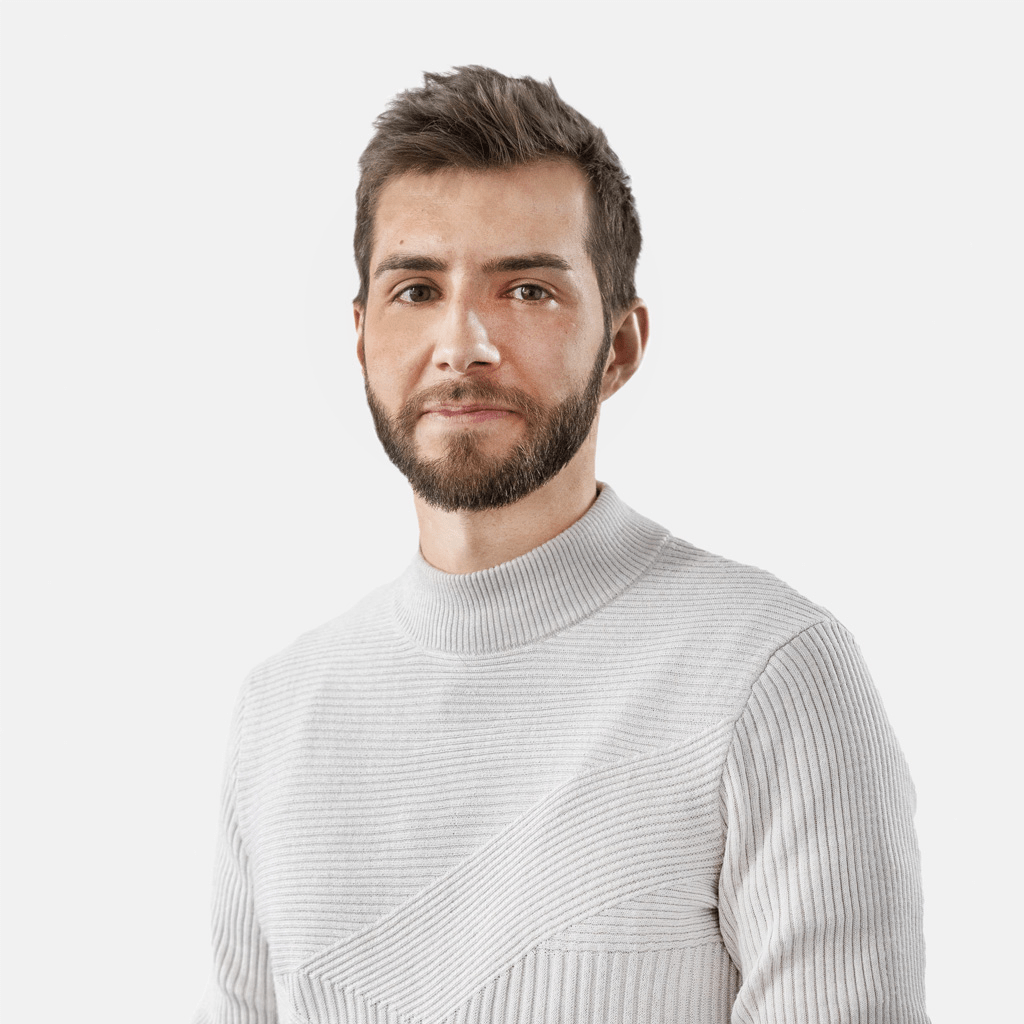 MARTIN BOLEK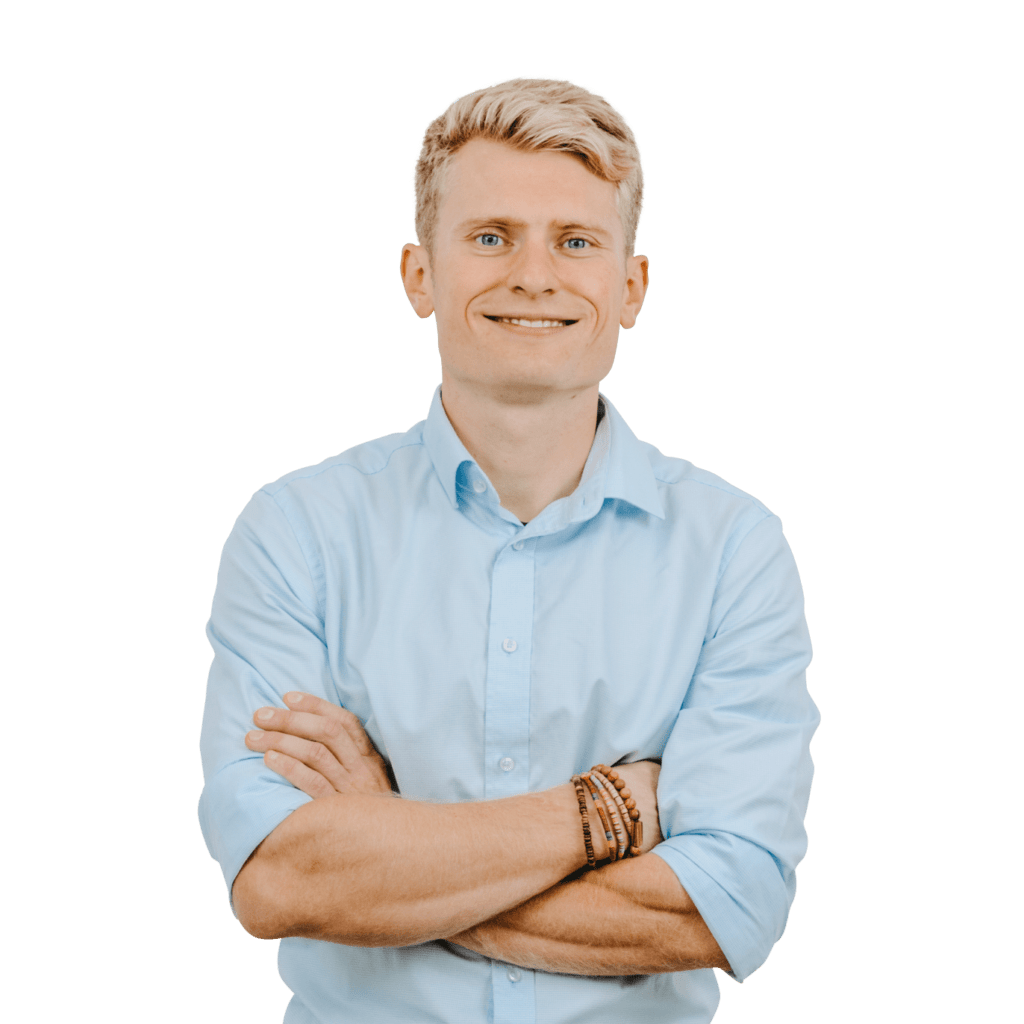 JAKUB NYTRA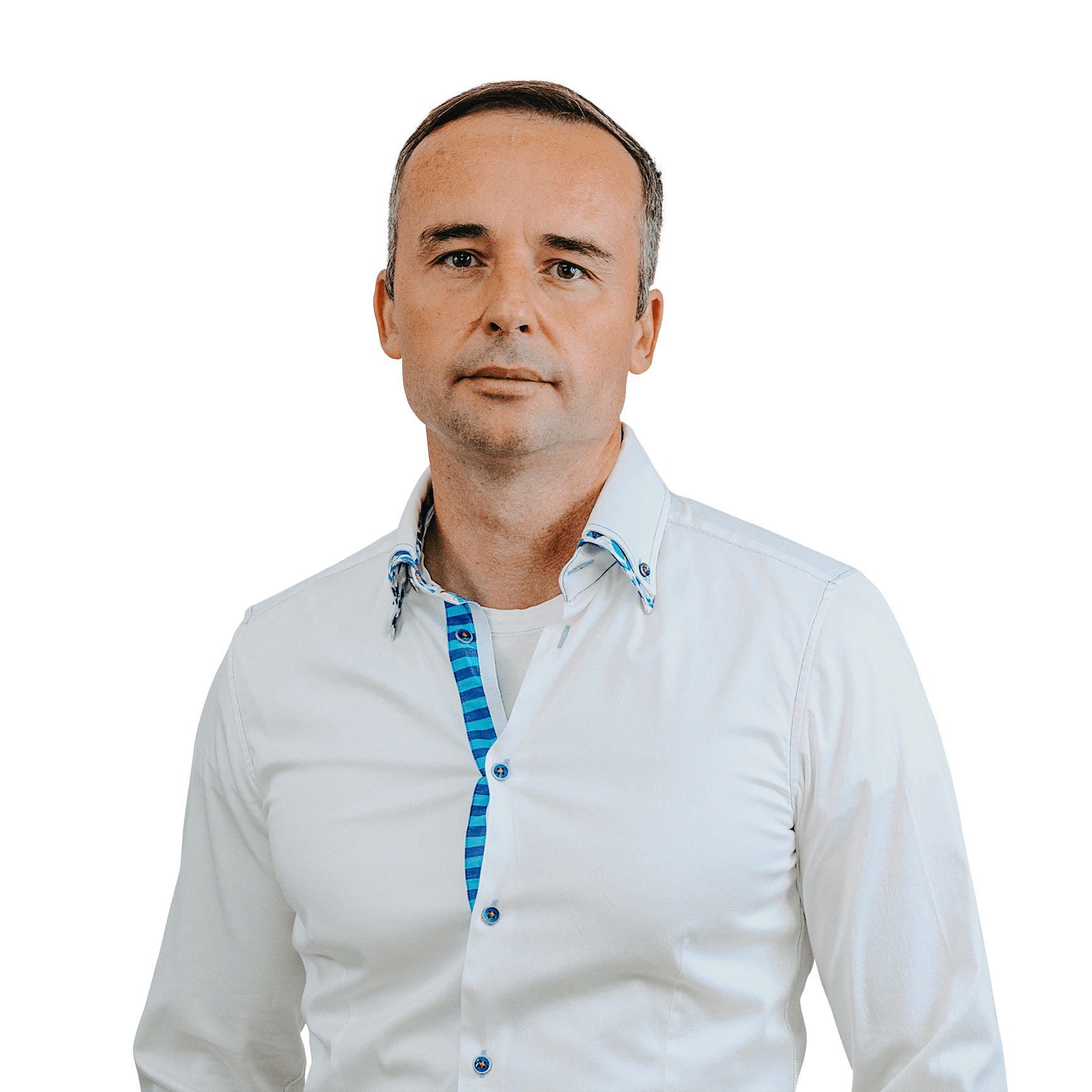 JAN
STANEK
1/8
Founders' buddy | Head of Purple Ventures
Jan has built and led Purple Ventures since 2019, with a great team of bright, friendly and humble peers.
Happy member of Purple Team since 2017, project manager at heart, Jan is an angel investor, has gone through ups and downs of being a co-founder of two startups with one successful exit, has led finance of an e-commerce holding growing by acquisitions, managed Chinese and Japanese operations of a global language technology firm, kick-started card business in a consumer lending firm in Russia, and spend years in (big4) management consulting.
Loving husband and a dad of three cool kids, Jan is a super passionate promoter of electric cars and clean energy/sustainability topics.
www.linkedin.com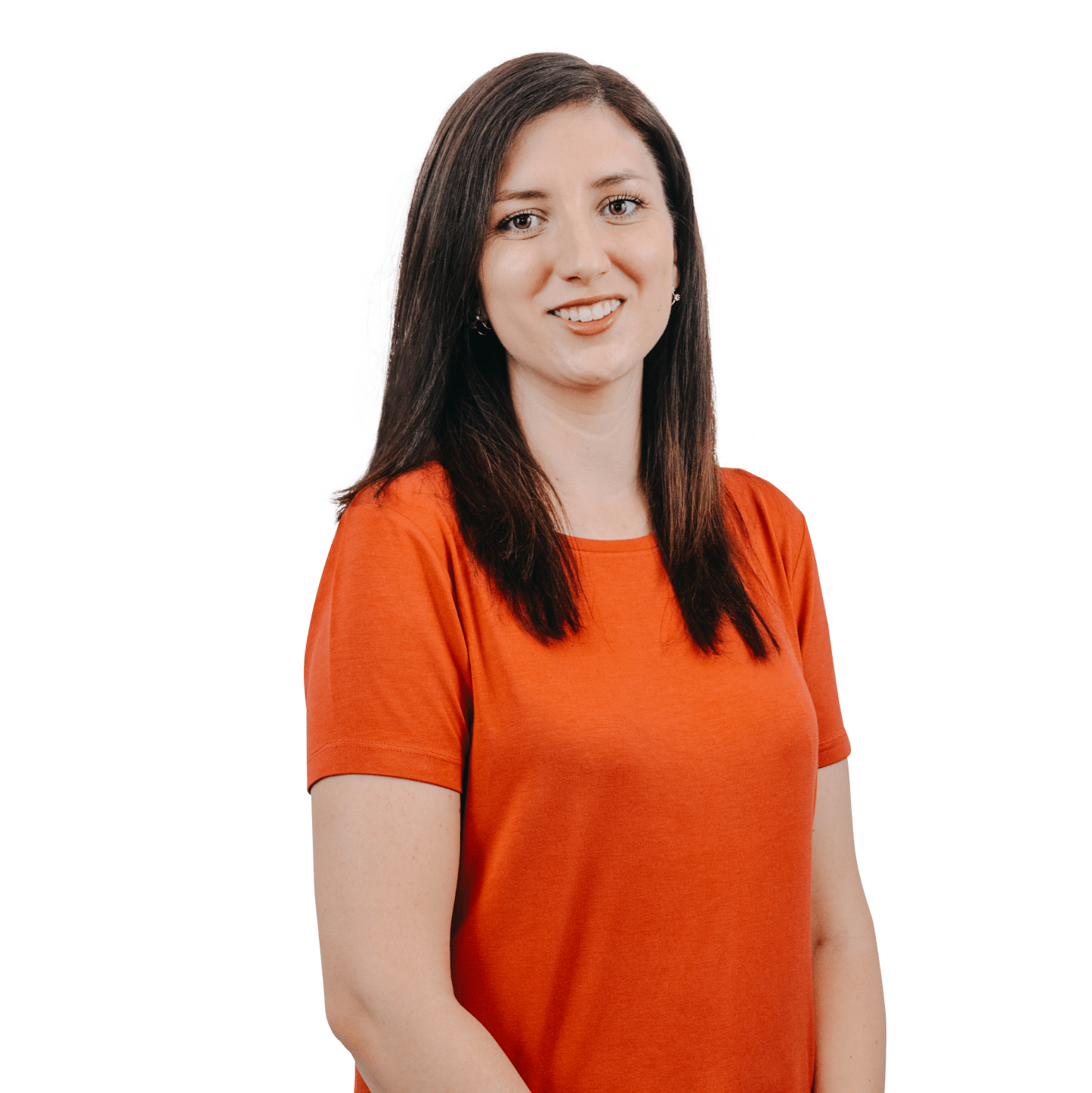 DAGMAR
SKUPIENOVA
2/8
Legal
As a member of Purple Ventures legal team, Dagmar takes care of any possible issues that may come up while investing in startups.
Before joining Purple Team, Dagmar worked for a law firm that specialises in mergers and acquisitions, where she gained a lot of valuable experience. Now she enjoys the thrill of working in the startup scene, but always with a calm and reasonable legal point of view.
Growing up near the Beskid Mountains made Dagmar a nature and mountain lover. Being a foodie, she enjoys exploring new gastronomic experiences. Travelling is another great passion of hers.
www.linkedin.com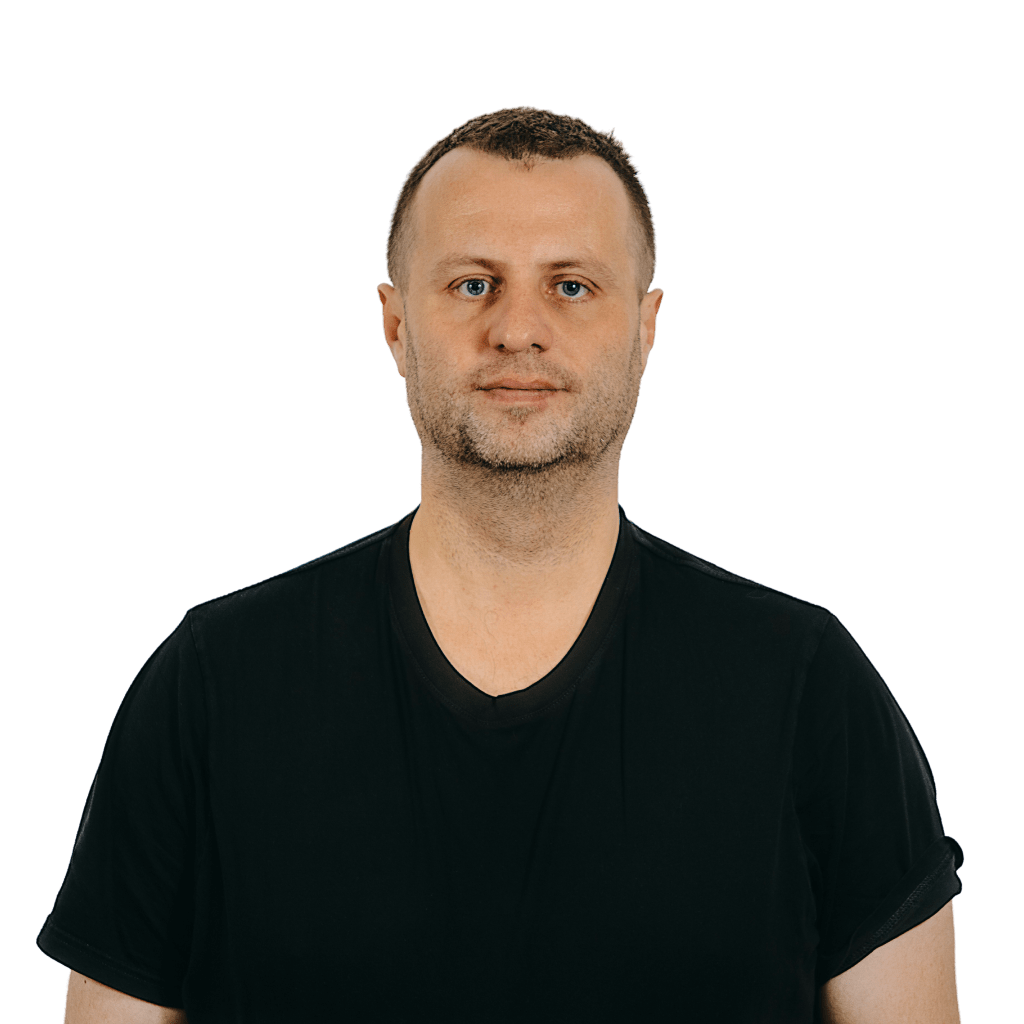 JAN
DAVIDEK
3/8
Founders' buddy
Jan is responsible for evaluating investment opportunities and then being the founder's buddy who helps them with various topics, mainly marketing and general business advice.
After graduating from the University of Economics in Prague, Jan co-founded multiple startups in different businesses (travel, e-commerce, marketplaces). Most of the companies he founded were exited successfully and acquired by large e-commerce companies.
Jan is a father of two great kids; he loves to read a lot (50 books per year) and recently got back into his favourite sports, golf, badminton, snowboarding and hiking.
www.linkedin.com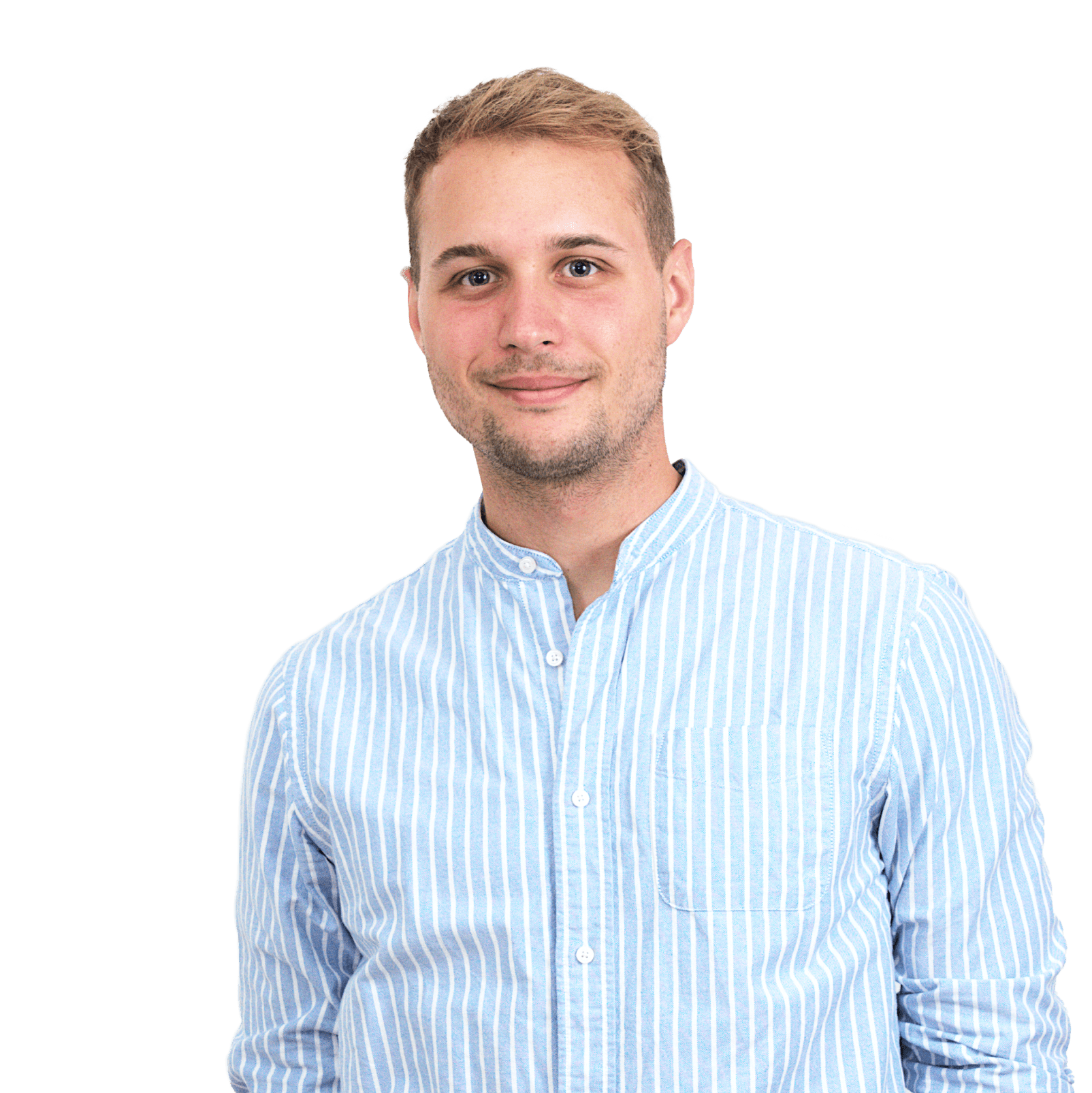 LUKAS
GRODL
4/8
Legal
Being part of the Purple Ventures team, Lukas leads and oversees the legal operations of capital investments, corporate structuring and due diligence processes.
Living in the USA for a while and working for an international law firm and the Constitutional Court gives Lukas a broad understanding of the big picture in daily venture capital operations. Focussed mainly on IP law, international arbitration and compliance, Lukas is also finishing his PhD studies in private international law.
Fan of golf, Lukas loves the occasional sail, travelling, swim & surf or NHL match.
www.linkedin.com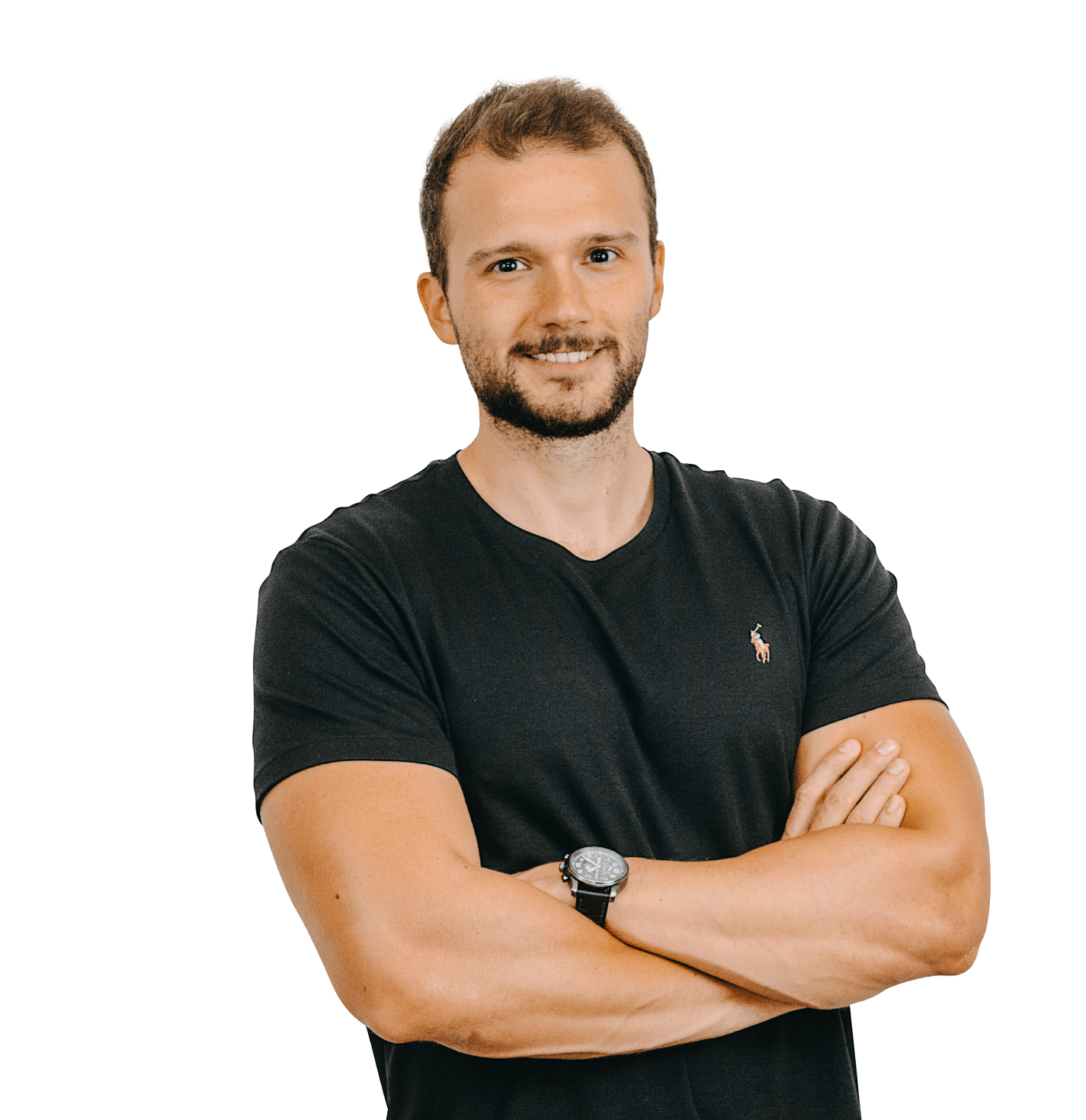 MICHAL
DOSLIK
5/8
Investment Committee
Michal is a member of Purple Ventures investment committee, being a CFO, board member, shareholder and one of the key people of Purple Holding, the mother company.
Michal is strong in finance, risk management and business intelligence. Domains he can perfectly combine with his calm approach and analytical brain. He goes directly to the point of the topic and excels in providing a combination of both macro and micro views.
Often you can meet him in our gym, where he likes to clear his mind. He enjoys spending time with friends and is enthusiastic about new technologies and advances in space exploration.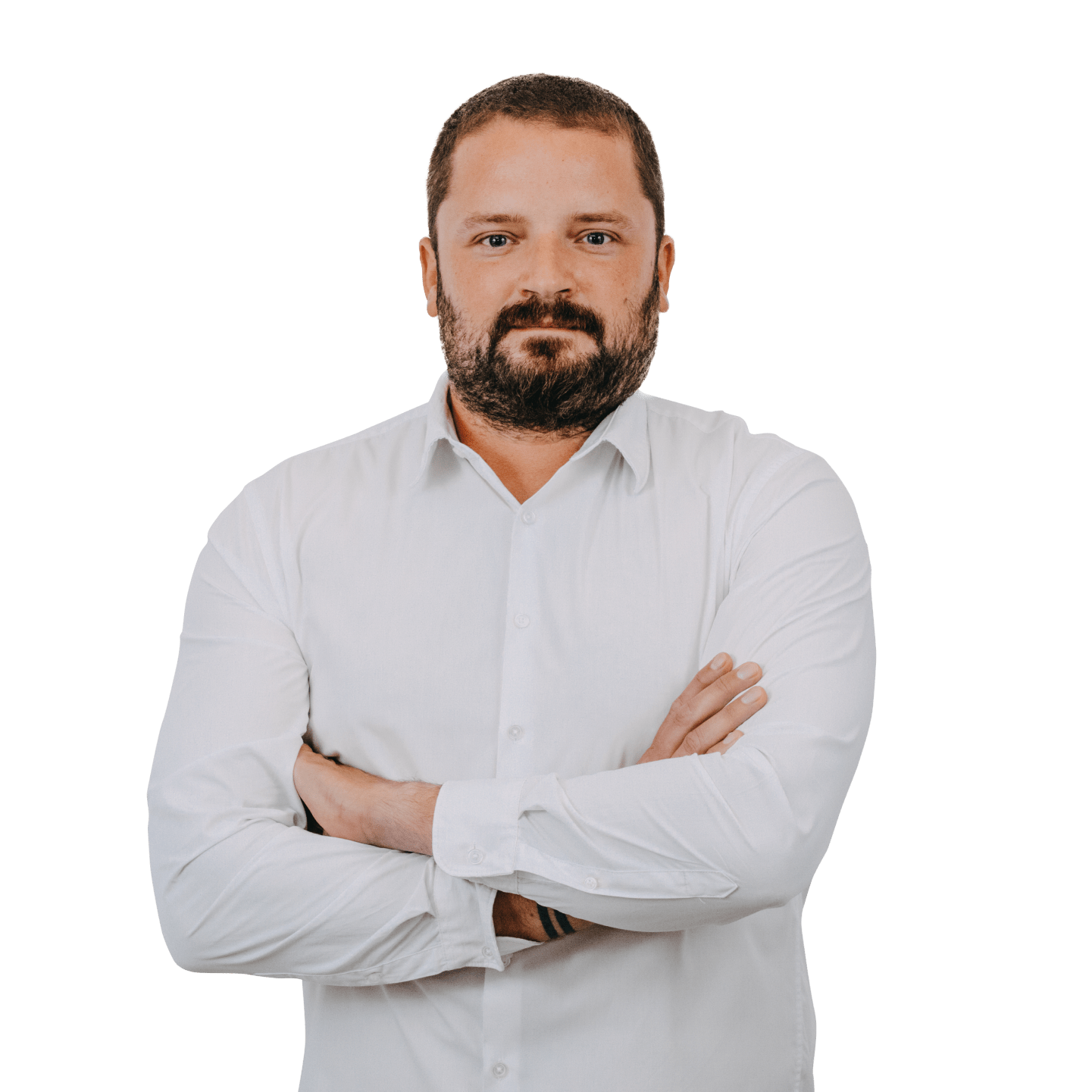 TOMAS
TYRALA
6/8
Finance
Figures, charts, budgets, plans, analytics -> trying to find sense and logic in all of these and present the big picture to all stakeholders.
Tomas thought his career path would be in IT during high school, but after a few years at the University, he switched to corporate finances. Since then, he worked for a wide range of companies, including global conglomerates such as big4, manufacturing concerns, and small eco-driven pharmacy manufacturers, which he helped transform and boost performance.
Having a lovely wife and two amazing kids, trying to live an active life filled with sport, trips and fun.
www.linkedin.com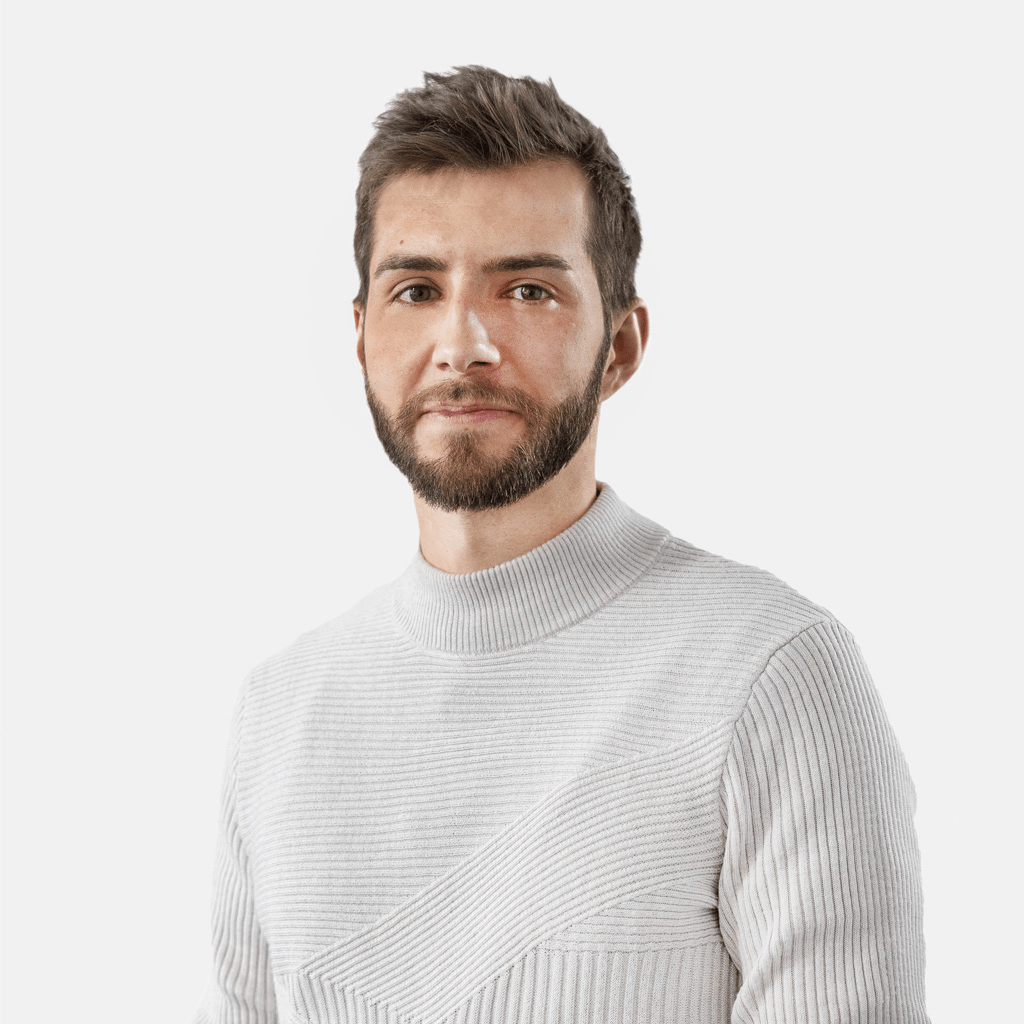 MARTIN
BOLEK
7/8
PR & Marketing / HR
Being visible, attracting great leads and representing well Martin is simply taking care of our Marketing and also advising portfolio startups on all things HR.
8 years of experience from both big corporates and startups mixing the best of both worlds. Martin managed to hire several hundreds of people, set up an employer branding strategy, implemented several ATSs and HRISs and kickstarted PR activities from scratch. The creative soul always looking at the bigger picture while not being shy of hard work.
Pretty much a part-time traveller. Doing all sorts of sports, a big fan of running and basketball. Always being on top of the latest tech stuff and loving long-life learning.
www.linkedin.com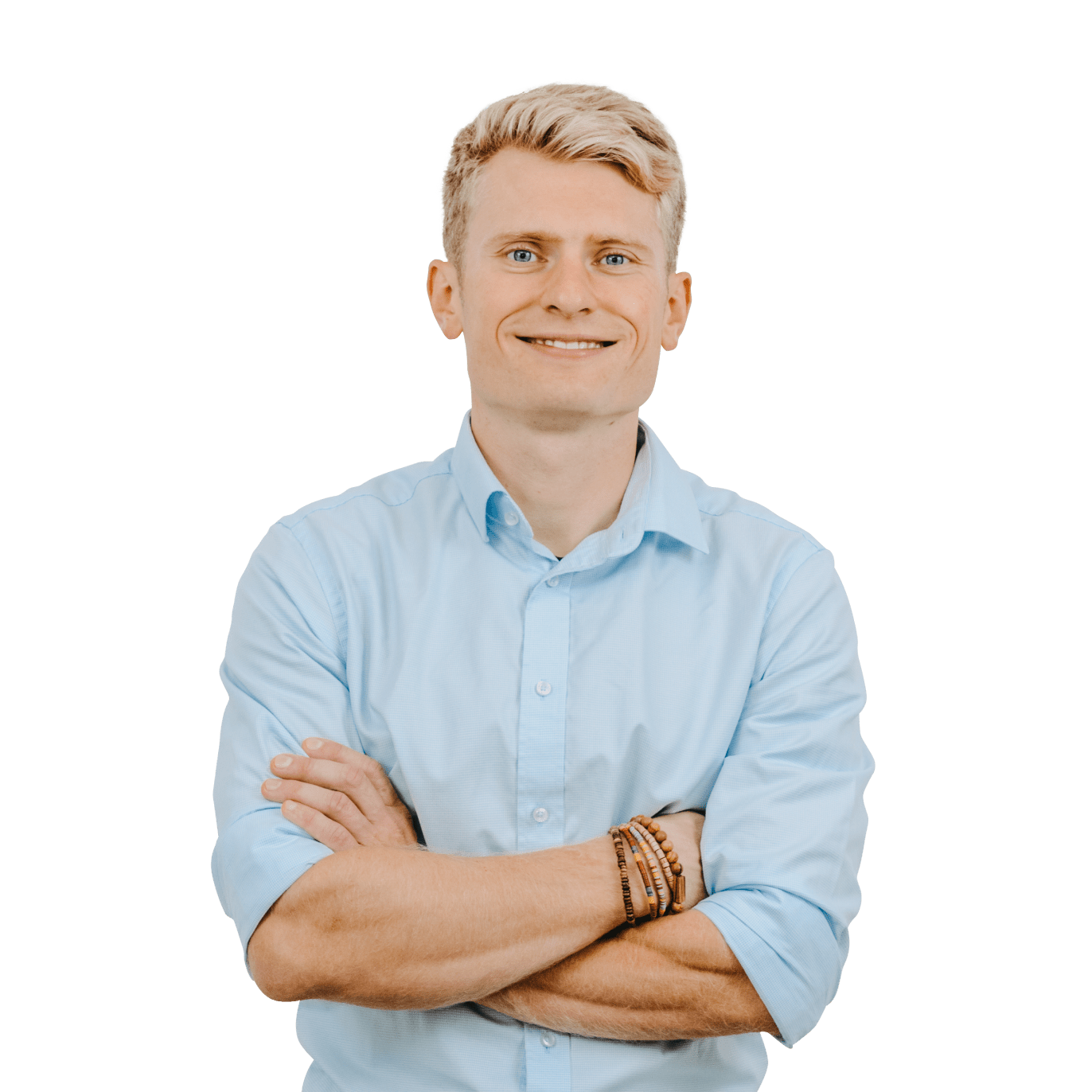 JAKUB
NYTRA
8/8
Investment Committee
Jakub is a member of Purple Ventures investment committee and one of the three co-founders of Purple Holding, the mother company. He is a strategist, visionary, and passionate about creating strong teams and companies, turning weaknesses into strengths.
Jakub has been an entrepreneur in the finance business since 2007, co-creating a foreign exchange brokerage, technology provider, shared service centre, property investments arm, or a non-profit foundation supporting those less fortunate in their lives.
www.linkedin.com